Atlanta's Porsche Driving Adventure
If someone had told me I'd be singing the praises of a Porsche driving adventure, I might just have called them crazy. The sexy, masculine brand does not exactly convey the image of a tree hugging eco-friendly vehicle. But that's just the point: don't judge a book by it's cover. Under the sleek hood of the hybrid Panamera is an efficient, high performance vehicle. I somehow found myself behind the wheel on a trip to Atlanta celebrating JetBlue's inaugural flight of a direct route from Boston.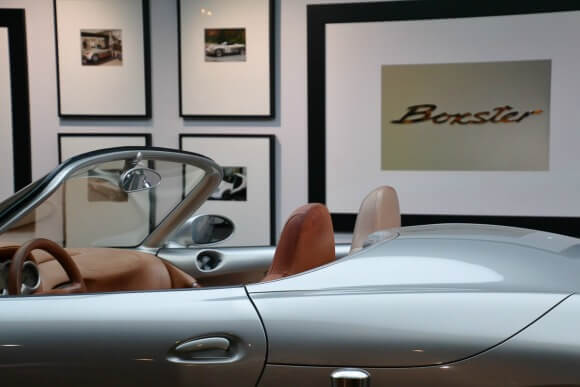 While the car will in no way will be running neck and neck with Tesla for environmental awards, test driving the beast and seeing the gas-electric sedan in action was impressive.  The North American Headquarters for Porsche relocated to Atlanta in 2015. If you're a car lover, speed freak or adventure gal like me who loves new experiences, don't miss this one.
Yes, a year ago I would have rolled my eyes and laughed had someone told me I would still be thinking about how much heart-pumping fun I had behind the wheel.  The Center is one of two in the country for the well known brand, synomous with driving luxury. I had the opportunity to drive the car myself to see how it handles at high speed, go off road on a course where the car practically thinks for itself and take a thrill ride around the track with a professional coach behind the wheel. After my 90 minute Porsche driving adventure, I no longer find the concept of fast cars a mystery. Sexy, sleek and exciting, I'm not a convert to expensive, fast cars, but can honestly say I now understand the allure. Buckle UP!
Atlanta's Porsche Driving Adventure
It is every car enthusiast's dream to sit behind the wheel of a Porsche and really open it up. And at The Porsche Experience Center in Atlanta, Georgia you can drive the sports car of your choice on their dedicated track. Choose from a fleet of more than 75 cars, including the latest vehicle models.
The center is open to the public and can be visited as an individual or part of a group, and is comprised of a 1.6-mile track for driver development. Think of it as the open road on which you can zoom around in a real live Porsche. A driving coach will be accompanying you and may even give you a driving lesson if need be. The Experience Center offers six different modules, each designed to teach you a specific skill, such as speed handling or driving up hills. The Porsche Drive Coaches offer one-on-one sessions, customized according to your requirements.
The facilities also house a simulator lab with five simulation machines in which you can race in any setting against drivers from around the world. There is even a performance center which evaluates your physical and physiological fitness before you take the driving seat of a race car.
The Porsche driving adventure in Atlanta is more than just a racing track with some bells and whistles. It is also a museum and showroom for the Porsche brand. The Heritage Center is a two-story building where guests can take self-guided tours and learn more about the history and manufacturing of the world's most loved sports car. The museum has rotating displays of vehicles from Germany as well as collector editions of the cars.
Read the rest of the story at JustLuxe.com On the Track in Atlanta with Porsche
Pin Me ♥ A Porsche Driving Adventure in Atlanta
And there's more: Atlanta's GreenSpace