Best Fall Travel in Coastal New England
Fall is the time of magic light. A season when artists visit certain towns around the world and end up falling in love and relocating.  Bathed in the soft rays of September and beyond, these are five favorite towns for the best fall travel in coastal New England; each shines in the off season.
Speaking of the off season, visiting during this time is a favorite tip for making your travel more sustainable. Those months before or after the period that sees the highest influx of tourists and stretches towns to capacity is my most coveted time to travel.
Crowds have left, the weather is still warm and everyone is glowing from the kiss of summer. Prices drop and residents are in a better mood. Highly recommend you give it a try! With each visit in the off season, you are helping businesses operate and cover year round expenses.
Best Fall Travel in Coastal New England
Nantucket, Massachusettes
In fact, the spot that reaches No#1 on the list of Best Fall Travel in Coastal New England is the island of Nantucket. Fall is magical! The beaches are practically empty, reservations are manageable in the world class restaurants.  The water sparkles with that late afternoon sun. Step back in time to this former 17th century whaling village and find seaside charm mixed with world class dining, shopping and art.
Stay: The newly opened Greydon House is a re-imagined 19th century residence filled with accents of Nantucket' history and luxe European accessories. Make sure to have at least one wonderful meal there.
Favorite Eats: Restaurant week is September 26-October 2nd. Reserve a seat at the Proprietors, one of my favorite spots, and indulge in small plates for the well traveled palate. 
Do: Vist the Whaling Museum and get an great history lesson about the connection it made to the culture here. If it's open get a great view of the harbor from the rooftop. Visit Ram Pasture and walk, bike, or run the scenic paths of Ram Pasture. They take you from mid-island all the way to the ocean.
More ideas at Nantucket from A to Z. Learn more at my guide to Nantucket on AFAR. 
Provincetown, Massachusettes
I've always wanted to take the ferry from Boston to the outermost tip of Cape Cod. Maybe this is my year. With views that include water on three sides and vast dunes behind, this is a spot that has drawn artists for years and the many galleries feature the works of local talent.
Stay: Redefining the classic Cape Cod inn, Salt House Inn delivers a new level of style and service to Provincetown. Guests enjoy relaxed luxury and thoughtful amenities. Each of the fifteen guestrooms are individually designed to evoke the feeling of a breezy beach cottage capturing the charm and history of Cape Cod.
Favorite Eats: Offering the traditional flavors of the Cape with a modern twist, Strangers & Saints has a rotating seasonal menu accompanied by creative beers, wine and cocktails. Hearth cooked pizzas and roasted oysters are favorites in a setting filled with artfully arranged maritime treasures and warm, earthy tones. My mouth is watering as I type for their clam dip with house made potato chips.
Head to the award winning Wired Puppy for European style speciality coffee and tea. All their coffees are direct trade, certified organic and shade grown.
Do: Get a bird's eye view of the surrounding water and dunes from Pilgrim Monument. There are miles of beach walks to take.
Block Island, Rhode Island
My sister is smitten by the charms of Block Island and visits every September. I was lucky enough to join her one year, and can't rave enough about the island. Surround me with water and I'm happy. Of course, if you're one of my lovely readers here at  Green With Renvy, you know I'm an island girl from way back. Fall on Block Island is very quiet and relaxing. There's plenty of hiking and many beaches to explore.  Bring bikes if you're so inclined, or explore by car. Off season, it is a lot easier to get a vehicle reservation on the ferry.
Stay: While there are many B&B's available, to stay in town, my pick would be The National-I love the big wrap around porch with rocking chairs. They have a cozy dining room on site.
Favorite Eats: Winfield's has a fabulous duck on the menu. Dead Eye Dicks for fish and Oars for a cocktail and fun. Make sure to check hours beforehand, many spots are seasonal.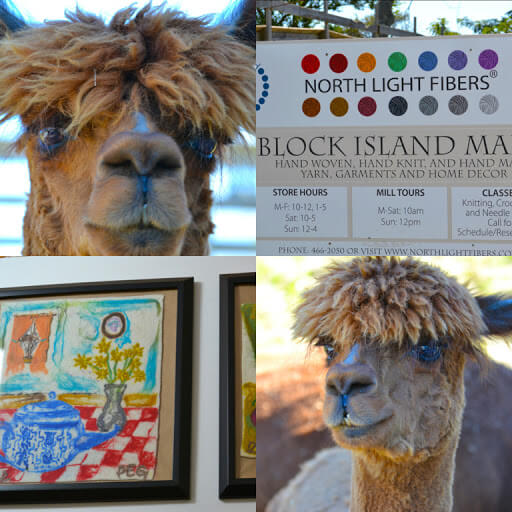 Do: Hike and bike-explore the beauty of the island. There's a farmer's market on the weekend with tasty baked goods and make sure to visit the llamas at North Light fibers.
Saybrook Point, Connecticut
The Connecticut coastline is often overlooked, but Saybrook Point is a great 1/2 way meeting place when I want to have a girlfriend's getaway with my BFF from college. We often choose this small town on the edge of Long Island sound. 
Stay: Score a room at the newly appointed Three Stories (guesthouse) at The Saybrook Point Inn. Here you'll find all the amenities of the larger property and the charm of an Italianate home by the sea. Plus it is the most lovely shade of pink! The on site restaurant Salt serves delicious seafood and seasonal offerings on the menu. Outside, if weather permits, the bar with fireplace is a great spot for cocktails.
Favorite Eats: See Above. In addition there are a few spots in the town of Saybrook a few miles away. Breakfast or lunch is great at Mersina's for a quick bite-great sandwich selection. For oysters visit Liv's (dinner only).
Do: The Sanno Spa at the Inn is wonderful. Walking across the bridge to The Point and up to the lighthouse is a great way to enjoy the scenery of Long Island Sound.  The Hepburn Theatre in town (Kate's former house is on the point)  has a rotating roster of plays and music.
Rockland, Maine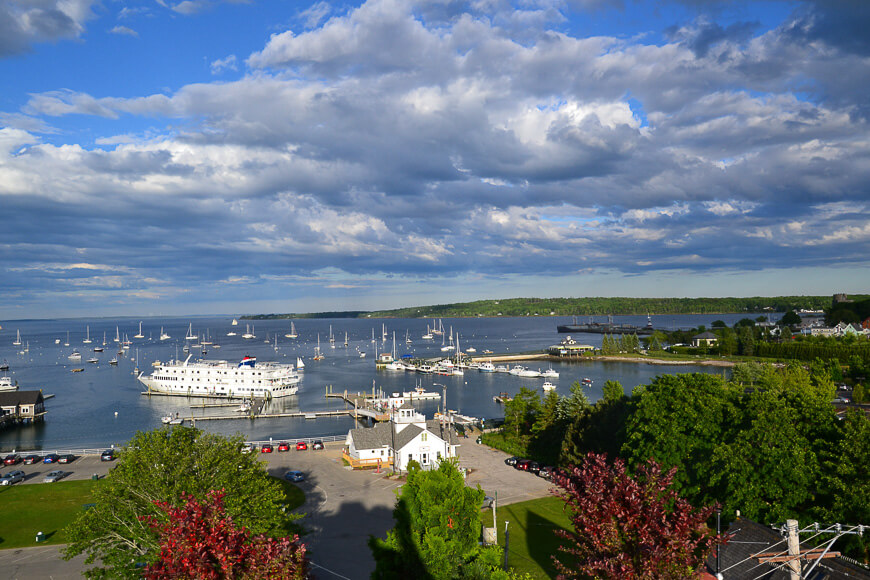 Just shy of 2 hours from Boston, this lovely coastal town is an art lovers dream. It's hard to believe so much creativity can be packed into one location. And did someone say lobster? Ok-so if you, (like me) think  art and lobster are the perfect combination for a coastal getaway, this is FOR YOU! In two days I had 4 lobster dishes and still want to go back for more. The boutique and gift shopping is great too, if you can come up for air from the lobster!
Stay: 250 Main St. A perfect boutique hotel, modern with a classic coastal sense of place and killer rooftop views.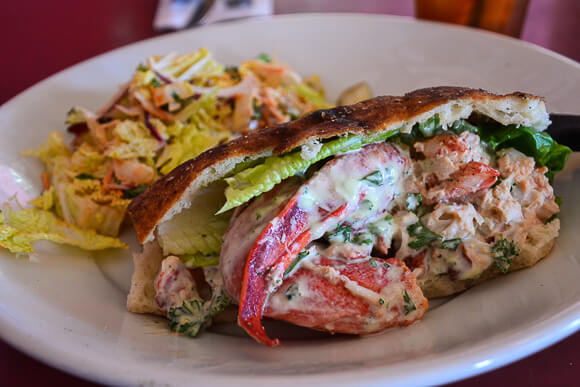 Favorite Eats: Did I tell you Rockland is considered the Lobster Capital of the World? Cafe Miranda has a lobster roll so hefty, I had to eat half the filling in the sandwich before I could even pick it up.
Do:  The newly opened Center for Maine Contemporary Art is just one of the many art filled options.
Rockport, Massachusetts
Rocky, rugged shorelines long ago made Rockport  an inspiration for artists from all over the world. So much so that they turned the historic fishing village into an art colony, and with good reason. Hidden coves, harbors dotted with fishing boats and shacks filled with colorful buoys make this scene quintessential New England.
Stay: The newly renovated Emerson Inn has the perfect location. Perched high on a bluff overlooking the water, the natural beauty of this setting has been a popular destination for tourists for more than 160 years.. The classic building is Cape Ann's only historic Grand Hotel.  On site, the Pigeon Cove Inn is a wonderful farm(sea) to table restaurant where you can sit on the veranda and watch the lobster boats come in with their catch. Note: The Emerson is a 5 minute drive from the center of town.
Favorite Eats: The aforementioned Pigeon Cove Inn is a standout. In town there are many selections for all types of food in the picturesque seaside village.
Do: Make sure to see Motif No. 1 , the most pained building in the world. The town of Rockport is filled with galleries, restaurants and loads of shopping.
♥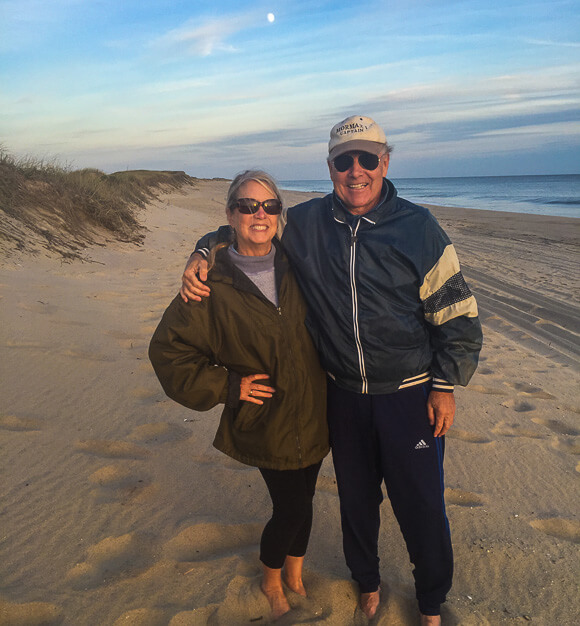 So there you have it. 5  Destinations for fall travel in Coastal New England. So many beautiful beaches to explore and if the weather turns, each of these towns have plenty of museums and loads of shopping to keep you busy. Do you have a favorite spot you like to visit in the shoulder season? I'd love to hear about it in the comments, as I am always looking for escapes without the crowds!
Pin Me ♥ Fall Travel in Coastal New England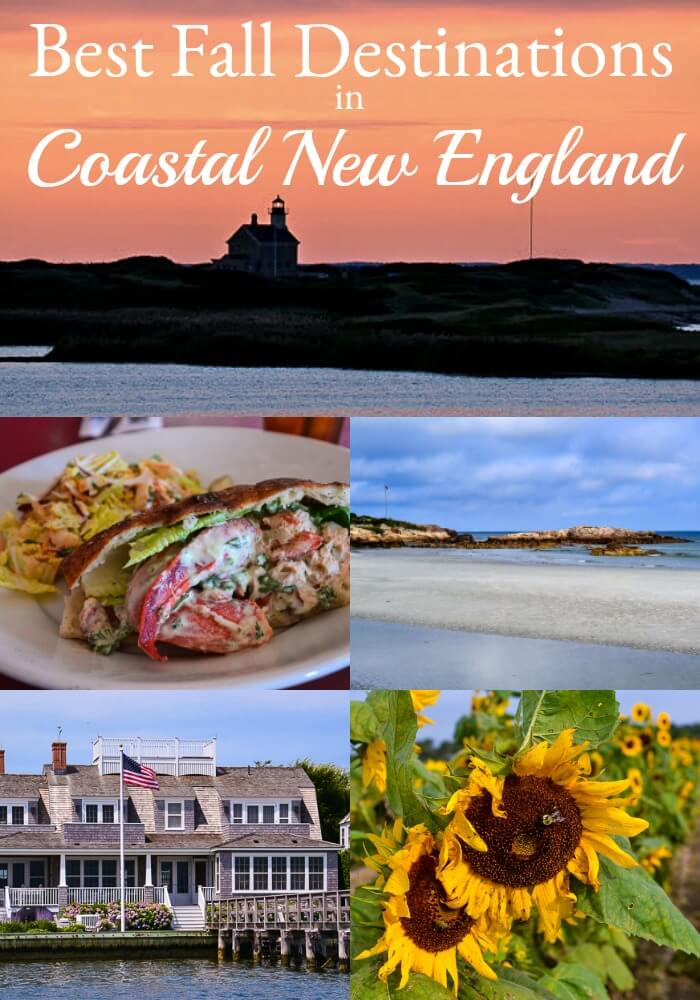 or