Travel to Cuba
Cuba was certainly the talk of the town at the recent NY Times Travel Show. Everyone it seems, has it on their list. In addition,  everyone wants to get there as soon as possible to have the most authentic experience. Even luxury travelers have made it a priority; there is pent up demand to arrive before modernization changes the experience entirely. While I'd like to pretend I'm part of the cool group taking off to Cuba now because You Can, it was actually rather serendipitous that I made plans to visit in late 2014, and my trip is quickly approaching. A storyboard has been inspiring my travel to Cuba.
So what exactly does all this news mean for Americans traveling to Cuba? Until recently, most citizens visiting independantly had to be a bit sneaky or risk a permanent record. I remember a friend telling me how she had visited from Jamaica and prayed her passport wouldn't be stamped by immigration. (it wasn't) My blushing face would be a dead giveaway for any such shenanigans. In 2011, the Obama administration legalized travel through licensed organizations for cultural exchanges. No beach going all inclusives for us northerners. It had to be a learning experience.  I have a legit government sponsored People to People program visa, but as I speak, it appears that if you can find a flight, even those are no longer necessary.
Information is changing fast. Two of the articles I had recently saved are already obsolete. One of the biggest problems for people that want to go now, is that the logistics can't keep up with demand. Hotels are booked and flights sold out.
From what i've read, these are the things I am going to keep in mind for my visit.
Cuba is in a time capsule, which means it is still full of challenges. I'll check my American attitude at the airport and set my clock on Cuba time.
This trip is all about experiential travel and absorbing the local culture. I plan on learning from people who have given new meaning to the entrepreneurial spirit.
Leave the internet behind. Only time will tell how much withdrawal i'll go thru.
Remember that these are only first steps. As some of my Cuban friends have warned me, talking negative politics is still strictly off limits.
Cuban food is more like Caribbean, not Mexican and varies greatly in quality throughout the country. The opening of paladares, or privately owned restaurants run in people's homes, has improved the dining situation considerably. Inside, people tend to look the other way in regards to rationing.  People are finding the intersection of a collective and private economy. As a pescatarian, I think i'll see a lot of rice and beans, hopefully some good fish and I'm really curious to explore fruit and vegetable markets.
Official Changes effective January 15
1. Visa-Americans can now visit Cuba without the prior approval visa and without being  part of a program. There are however regulations for the visit-and the reasons needs to be part of a 12 point list.  The visa can now be obtained from the departure airport of the airlines you are flying on.
2. Per Diem-There is no longer a per diem rate for authorized travelers and no limit on authorized spending.
3. Getting There-US airlines and travel agents can now sell and book travel directly to Cuba. It will take some time for new routes to open up. United has applied to fly from Houston and Newark to Havana. Cuba Travel Services announced at the NY Times Travel Show that they will start a weekly charter service from JFK to Havana in March.
4. Hotels -This is going to be a game of catch up. There are a few good hotels in the country and all of them are booked well in advance. They are government owned and I would suggest booking through a reputable agent. You don't want to arrive and find yourself without a room, as there are not a lot of options. Casas Particulares offer an alternative-perhaps I'd call it a Cuban version of Airbnb with a few modifications. Not easy to book in advance, and I do not have any direct experience with them. Currently payment at hotels is in advance-credit cards iffy or nonexistent.
5. Credit Cards-Although there is now limited use of credit cards, since the internet is not widely available, charges can't be approved. I learned this when in Myanmar last year. All the stores will post the credit card signs on their windows as soon as they are available, but you'll spend lots of time waiting nearby for the purchase to be approved, until you finally give up. Bring cash and don't expect credit cards to work. Likewise, I am not counting on ATMs.
6. Money-Cuba still has a two currency system.  The peso, used by the locals and the C.U.C. used by tourists and locals for more expensive things. The value of the CUC is about 25 X the peso and the US dollar is close to $1.15/CUC. The exchange rate is the same everywhere. The recommendation is that the Euro gets a better conversion rate, you can change the Euro and US dollars at the airport, major hotels and the bank.
7. Spending-All those friends who have been talking about cuban cigars can now have their wish come true. US tourists can carry back up to $400. of tourist crafts, souvenirs, rum and tobacco. (combined total for alcohol and tobacco is $100.). Art work apparently falls into another category and you can purchase more than I could ever afford (up to $100,000.).
8. Mobile phone service. The January 15 regulations  permit American telecommunication companies to establish relationships that will allow American travelers to access phone service while in Cuba. This is not in place as of this writing. Sim cards are available for rent, but I wouldn't know how to begin with them, and the lines are always long. Major hotels have phones –  a call to the US will run at least $2.30/minute.  Phone cards can be used from phone boxes in Havana and the rate is a bit cheaper at $1.40/minute. It's common to have to try two or three times before you make the connection.
9. Internet service. Internet service in Cuba is hard to come by. A few  hotels offer access. Most Cubans do not have service, and for those who do, it is slow and expensive. Best not to count on it and go with the flow.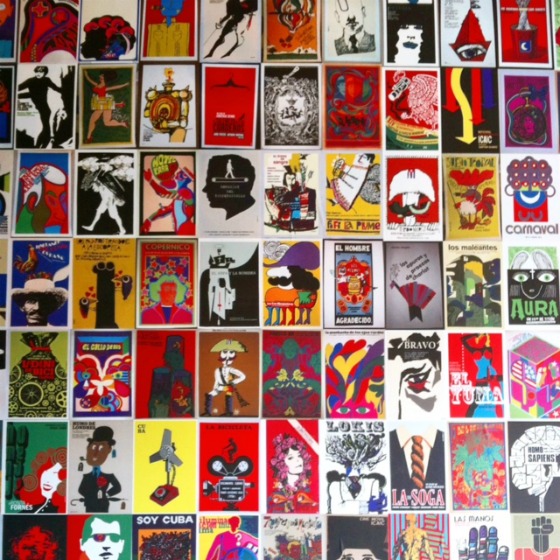 Things in Cuba are moving fast. I am unsure how well American business men and women will deal with the regulations that are still in place. Officials from agra business are chomping at the bit, as are the communications industry. I'm sure for the most part it is an overwhelming set of circumstances and I look forward to seeing it up close and personal next month. Officials in Cuba will have to balance their desire for control with measureable action that American businesses will need to see to keep them at the table.
2015 will carry the first wave of Americans to visit independently and legally in five decades. For now, the time warp still exists, and I feel lucky to be visiting at this important date. Encounters with musicians, artists and organic farmers are on my agenda. Perhaps you'll even see me rolling a cigar. Even though I hate smoking, it's a photo op I'm not sure I could resist. Follow along and i'll bring you as much information as I can as I travel to Cuba.