Top 10 Things To Do Shanghai Express
Shanghai, at first glance, appears as a city of the future. As the last stop of a two week journey with Viking Cruises on the Yangtze River, I had only 48 hours to discover the top 10 things to do. A Shanghai Express-so to speak. I knew of it's modern skyline and planned buildings along the famous Bund, but not much more than that. What a delight this modern city held. Shanghai deserves more than a hurried stopover, but any visit should include the treasures I found in this city with a heady mix of seductive charm.
October weather was mild and quite comfortable, a light jacket more then enough. Just the type of temperatures I like when I have to hit the ground running and pack in as much as possible. Viking River does an excellent job of curating major experiences for guests and offering tips for those wanting to venture out on their own. Personal enrichment and cultural insight are at the top of their attention to detail both on land and at sea.
The most westernized city in China has a population  just over 24 million people. One of the things I liked most was the blend of modern and traditional. The combination of east meets west was a visual feast for the eyes and highlighted the rich culture.  Sharp angles and towering shapes of the architecture along The Bund give way to spaces such as the Yuyuan Garden. A visitor might forget for a moment that they are in China, and then turn the corner for a surprise of traditional street food or shopping that quickly transports them back to a time of opium dens and Chinese traditions.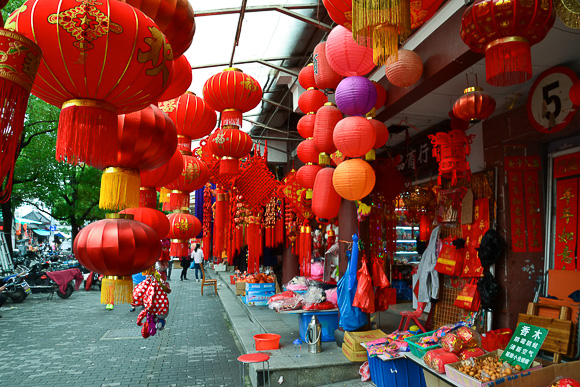 Tidbit: You might have seen the 1915 movie Shanghaied starring Charlie Chaplain. The actual term "shanghaied" is a western word often associated with the kidnapping of  indentured sailors. It dates from about 1850 when conditions on ships were so harsh, they had a hard time staffing the crew. Young men were targeted with liquor and opium only to be shanghaied into duty on the many under-staffed merchant ships that sailed the open seas. Because of the booming Asian trade, most ships on the West Coast eventually made a stop in Shanghai.
My Top 10 Things to do for a Shanghai Express.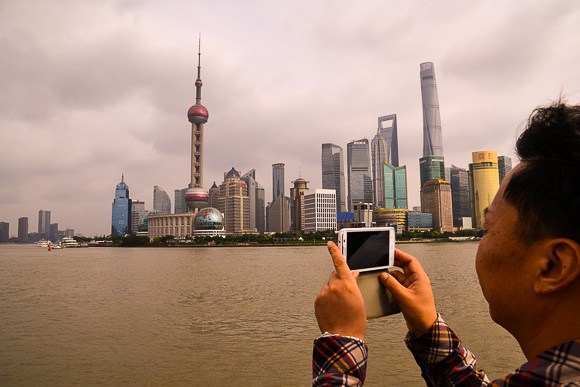 1. THE BUND
This one makes the list twice.  Later on, you'll realize why. One of the most attractive cityscapes you'll find is along the curve of The Bund promenade, an elevated walkway where panoramic views of skyscrapers dominate the horizon. The wide expanse leaves plenty of space for both locals and visitors. From the path you can see twenty-six different architectural styles ranging from Gothic to Romanesque to Classic all collaged into a truly one of a kind skyline.
Not only do photographers flock here,  it seems like the whole city enjoys this outdoor space. Don't be surprised if you are asked to take photos for others, or better yet, be front and center in someone else's shot. The Chinese are not shy about asking; it probably happened to me 10 times when I was there.
2. ORIENTAL PEARL TV TOWER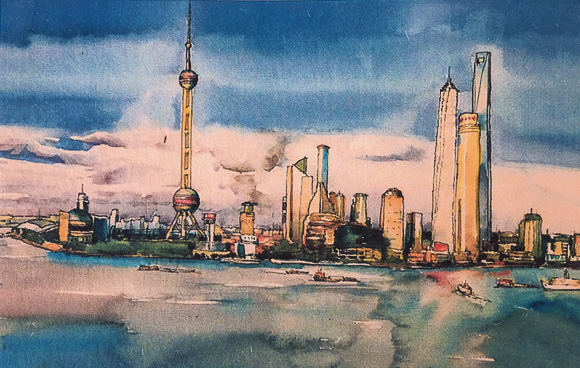 Take a ride to the top of the the Oriental Pearl TV Tower located in Pudong Park. Standing 1536 feet high, it is currently the 6th tallest TV and radio tower in the world. Surrounded by the Yangpu Bridge in the northeast and the Nanpu Bridge in the southwest, a creative imagination can visualize the picture of 'twin dragons playing with pearls'. The entire structure is built on a green area said to give the illusion of pearls shining on a jade plate. The top of the tower offers non-stop views of the city on a clear day (otherwise you might be amongst the clouds). While enjoying the bird's eye view, you can also dine at an endless buffet set in motion on a platform within the tower.
3. YUYUAN GARDEN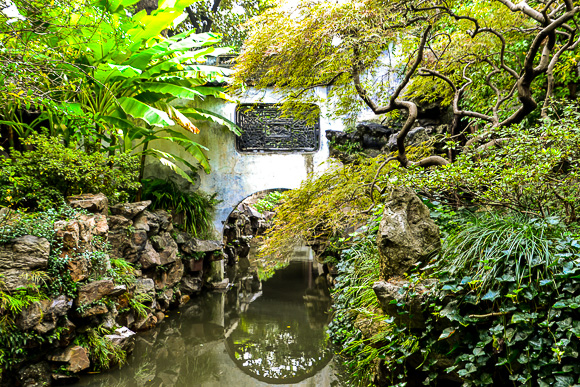 A classical garden filled with rockeries, ponds, and cloisters, the Yuyuan Garden was completed during the Ming Dynasty in 1577. The classic Chinese garden is five acres full of rock sculptures, water features stocked with koi and meandering pathways accented with hanging willows and hidden pools. Excellent spot for photos, but be sure to get there early.
4. YUYUAN BAZAAR
Situated in Shanghai's old city, not far from the gardens, this market is lined with food stalls and artisans selling their wares in a historic setting dating back to the Ming dynasty. Traditional buildings are updated with modern interiors and wares. I did most of my gift shopping here.
You will have to sift through the tourist traps and tacky souvenirs, but the bazaar is full of colors and textures as well as great people watching. I have to admit since it was the end of my trip, I was more than a little happy to see a Starbucks and get my coffee fix.
Make sure to have a traditional soup dumpling, served with a straw for taking in the soup before you dig into the filling. It's great fun to observe people trying to figure out what to do.
5. WATCH TAI CHI
Often described at meditation in motion, you can find people partaking in the traditional exercise throughout the city. The controlled, methodical movements are restorative for both the user and the observer. Find a bench or a patch of grass and watch residents take part in this most graceful form of cultural heritage.
6. SHOPPING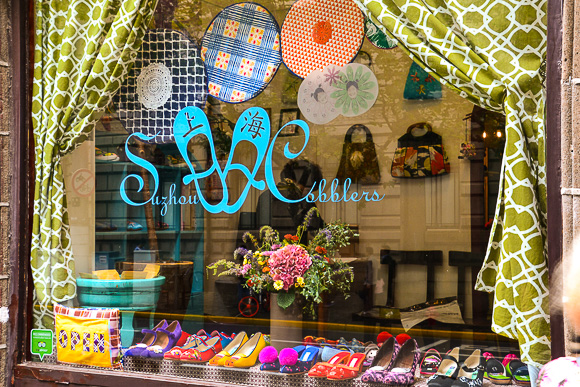 When you need a bit of a break from walking on the Bund, don't miss this adorable shop on Fuzhou Road. Suzhou Cobblers  carry the cutest artisan shoes and a small collection of clothes. Silk slippers and shoes are hand sewn and reflect top quality craftsmanship. The fabrics and colors appear taken from Shanghai's grandest era, but would be at home on any fashionable woman today.
I fell in love with the set of hand colored postcards found in the Yuyuan Bazaar, one of a kind reminders of a city like no other.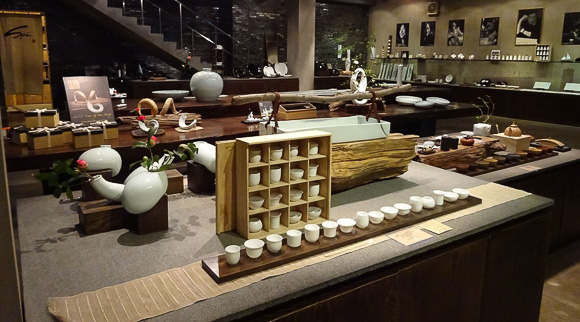 Chinese ceramics are a favorite, but for many years I avoided the genre because of rumored lead being an ingredient in the glazes. That all ended when I discovered Spin,  Shanghai's leading ceramic store for design enthusiasts. The shop occupies a very large two-story industrial space in Jing'An district with high ceilings and polished concrete floors. The minimalist interior echoes Spin's deceptively simple designs, which blend China's millennia-old ceramics expertise with a modern aesthetic. Everything is designed in house and crafted by artisans in the stores production facility. From chopsticks holders to stunning bowls and tea sets, the original and reasonable ceramics make it difficult to leave empty-handed.
7. EATING STEAMED BAO BAO
All over China you will see baobao, the steamed bun street food that first appeared over 1,200 years ago. In modern China, much of what you'll find is frozen and mechanized. A McDonald's version of a much loved delicacy. Luckily for those looking for the baozi grandma used to make, that changed with the appearance of Ganqishi. The entrepreneurial owner is bringing garden to plate back to the bao and using only the freshest of ingredients to handcraft nearly 250,000 per day in 200 locations around China. Seek them out on your visit and you will not be disappointed.
The storefront reflects the careful curation of the brand, and meticulous attention to detail. A garden is brought indoors, with flooring reflecting a garden path and a wheel barrow hugging the service area. Fresh and delicious; a traditional favorite reinvigorated for the modern world.
8. COFFEE or TEA
You'll have no problem finding a bit of cafe culture in the Paris of the Orient. Right next door to Sushou Cobblers is  is Chonor Café, a petite coffee shop that serves snacks on a balcony overlooking the Bund. We quite stumbled upon this hidden gem and enjoyed  a little piece of authentic Shanghai combined with a hipster vibe. All while overlooking the Pearl Tower and activity along the river.
If a formal afternoon tea is more to your liking, then The Waldorf Astoria might be your style. In 1910, the Shanghai Club read their papers in the former newsroom. Now, the Salon de Ville's lavish Edwardian tearoom features traditional finger sandwiches, pastries and teas accompanied by the sounds of live harp music.
9. SHANGHAI MUSEUM
A visit to the Shanghai Museum in People's Square is an immersion in Chinese culture, art, and antiquities. With over one million pieces in its collection, the museum's ten galleries  span 21 categories to include bronzes, ceramics, calligraphy, painting, jade and ivory works, oracle bones, textiles, coins, and ethnic minority collections.  Expect to find an excellent representation of ceramic pieces from the Qing dynasty alongside a fascinating snapshot of Shanghai's rich history.
10. THE SHANGHAI ACROBATIC TROUPE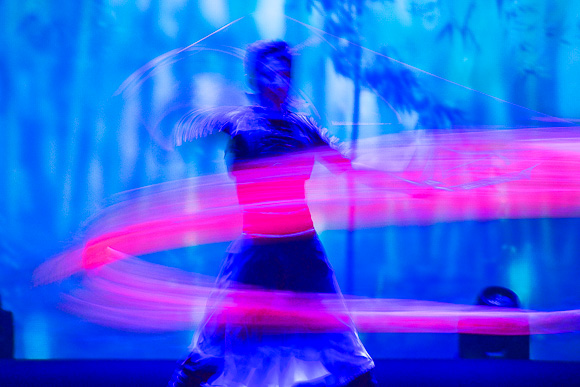 Take time to see this highlight in China, The Shanghai Acrobatic Troupe. One of the oldest ensembles here, they combine the right mix of culture, martial arts, acrobatics and special effects. Through the universal language of art and dance, performers explore the connection between culture, the higher universe, and breath taking athletics. This family friendly show could easily be called the Shanghai version of Cirque du Soleil. With ties stretching back close to 2,000 years, the performer's skills are many and artistry cutting edge. A memorable finale to an unforgettable trip.
11. NIGHT STROLL ON THE BUND
Finally, to finish off your visit, you must take a night stroll along The Bund,  a totally different animal from the daytime visit. Be aware that the lights go out on the dot of 10pm, so make sure to time your visit properly.
IF YOU GO:
Viking River has 3 China cruises to choose from ranging from 14-19 day itineraries. I was a guest on the Imperial Jewels of China. 
Pin Me ♥ Top 10 Things to do Shanghai Express