Sea Star Wasting Syndrome
YYJ
Earlier this year I traveled with my family to Vancouver Island and saw some of the most beautiful coastline I've ever visited. The rugged, wild characteristics were visual eye candy  I fell in love with. Jagged rocks, tall leaning pines and active wildlife were all part of the scenery. Today I want to share a shocking story unfortunately I learned about after the fact. Sea Star Wasting Syndrome-it is as ugly as it sounds. While  I was totally mesmerized by the sea life in all of the tidal pools, little did I know  there was a deadly disease lurking within. Starfish are in a fight for their lives in this area of the country.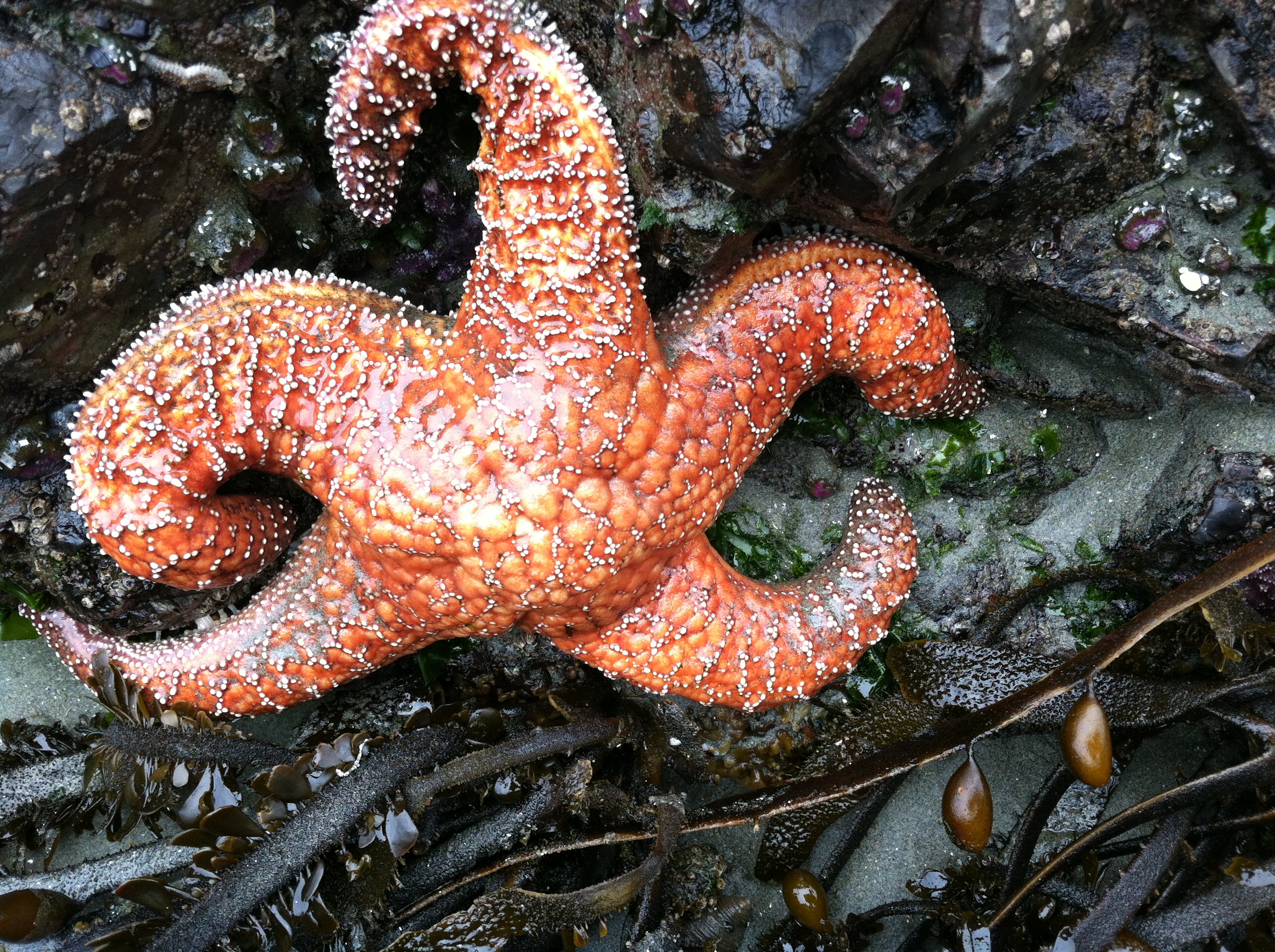 Along the Pacific coast, massive numbers of these beautiful creatures are dying from a mysterious wasting disease.  The popular destination of Cannon Beach in Oregon has seen nearly the entire population of sea stars disappear from Haystock Rock. When lesions appear on the starfish, it is only a short time before their bodies start to deform, eventually turning them into a mush. The areas of Tofino and Ucluelet, where we visited, were not immune.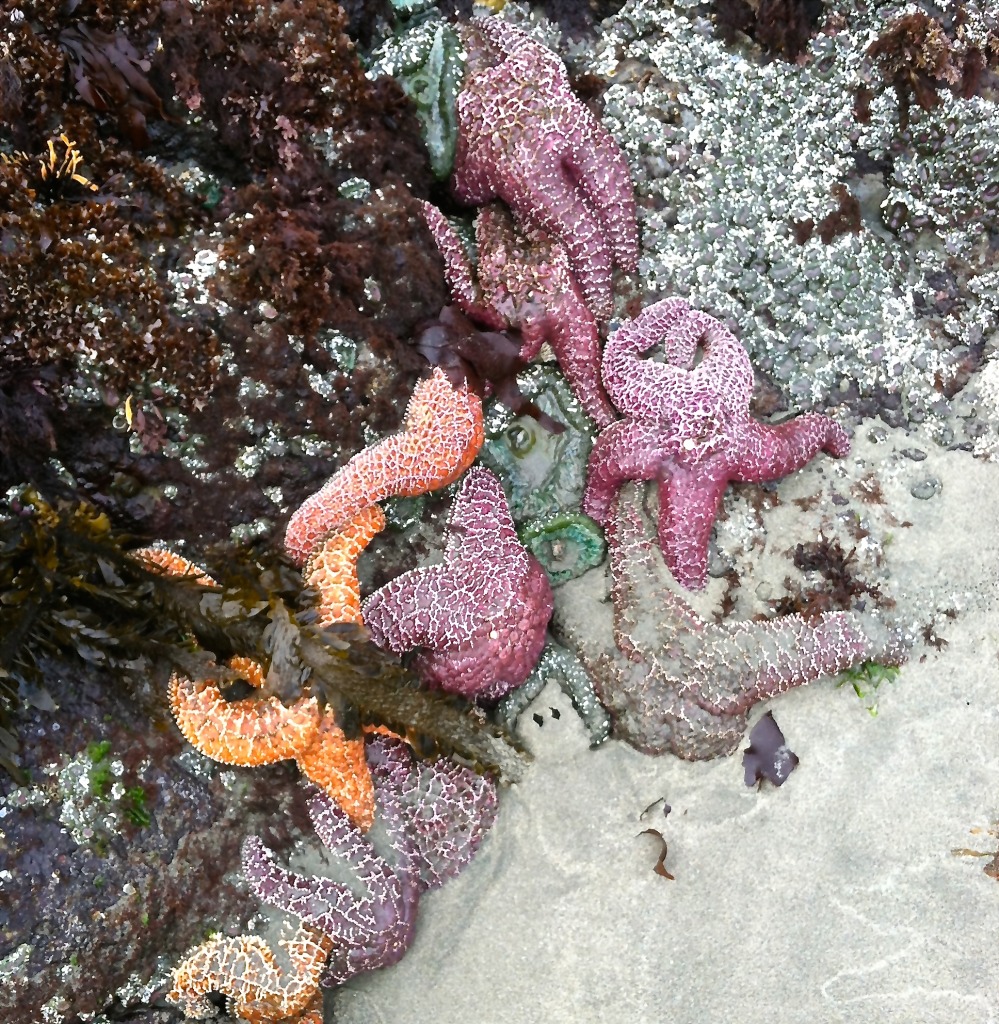 I had no idea that the missing arms on these sea stars could be part of the disease that is plaguing the entire population from Alaska to Mexico.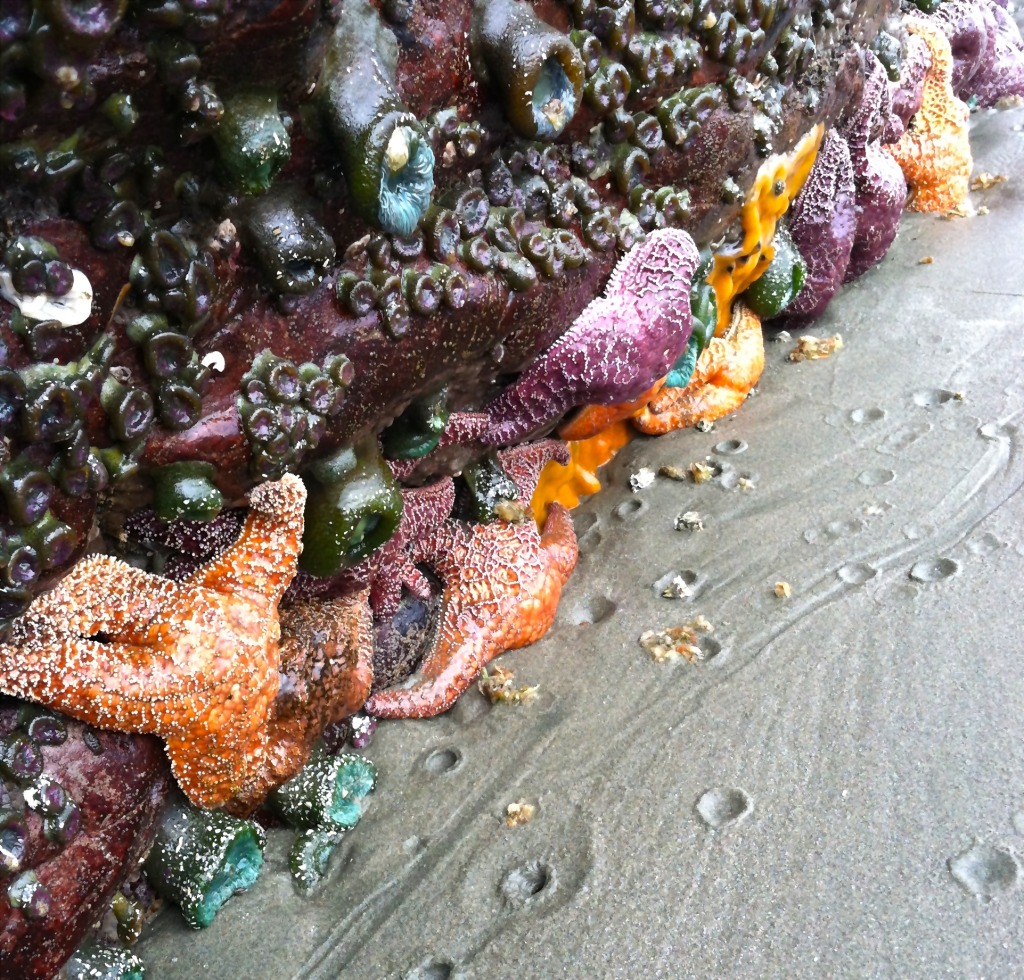 Nor did I realize that as the disease takes hold, bodies contort and within days their arms can fall off, often walking off as if they had their own nervous system. As the soft tissue becomes exposed, the decay spreads throughout the entire body.
The disease has shown up before, but the difference is now Sea Star Wasting Syndrome has reached epidemic proportions. Starfish are known to live for over 200 years. Like all echinoderms, they can heal themselves, but when the disease overtakes more than 30% of the body, those healing properties are compromised, and results are usually fatal.
Research has not found a cause, but Sea Star Wasting Syndrome does spread more rapidly in warmer waters. Scientists are exploring global warming, pollution and have not ruled out waste from the  Fukushima nuclear disaster.
What can you do? Spread the word. If you are visiting the west coast and you see evidence of the disease (obviously the above photo is of a healthy starfish), take a photo and send it off to the University of Santa Cruz or the nearest aquarium. Note the location and time so it can be added to the mapping being done.   Tracking and documenting the disease will help researchers find a cause and a cure.