Responsible Travel Tips for Eating the Globe
At Green with Renvy we know there's more than one way to travel, and for Baby Boomers, more than one way to incorporate responsible travel tips into your lifestyle. A sustainable planet requires a new way of thinking on many fronts, eating the globe is a good place to start. With over 4 billion passengers taking flight last year, one of the world's  largest industries is positioned to make a substantial impact with its spending dollars.
By following responsible travel tips, Baby Boomers can lead the way in making travel sustainable rather than damaging. Considering nearly 75% of empty nesters in America invested in travel last year, we are poised to make a statement about what we are looking for when we visit a destination. Unique travel experiences tasting the local culture give us a takeaway that enhances our understanding of the world.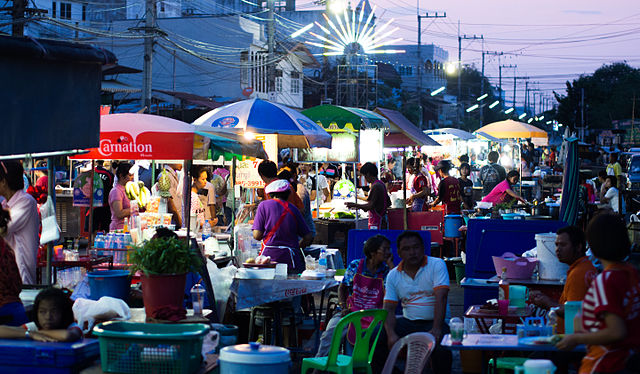 Culinary Travel is Booming
The boom in culinary travel has given Baby Boomers the opportunity to establish a grass roots approach to managing the earth's resources. Gastronomy represents one spoke in the sustainable tourism wheel where travelers can easily make a difference. As we explore and indulge in eating around the globe, this can begin with the way we nourish our bodies both at home and abroad. Learning simple, some might say old-fashioned ways of eating can make a statement with our pocketbooks. Who doesn't love meals that are good for you,  beautiful to look at and good for the earth.
Making Tourism Sustainable
While attending the 6th Annual Conference on Sustainable Tourism in Costa Rica, there was much talk about the double edge sword of tourism. There is a dark side to the success of a destination's travel brochures and Instagram ready sites. As a travel writer, I feel a sense of responsibility as well. What tips the scales and leaves a destination with too much of a good thing?
Overtourism
Cancun was given as an example of tourism gone amuck; overtourism personified. In many locations, the popularity of the destination has transformed what had once been a pristine slice of the good life into a cross between an amusement park and a party hearty version of  Spring Break. Plastic bottles and trash litter streets and beaches and fast food restaurants don't exactly reflect eating local. The locals in the economic pyramid are not benefiting.
Sustainable Tourism and Responsible Travel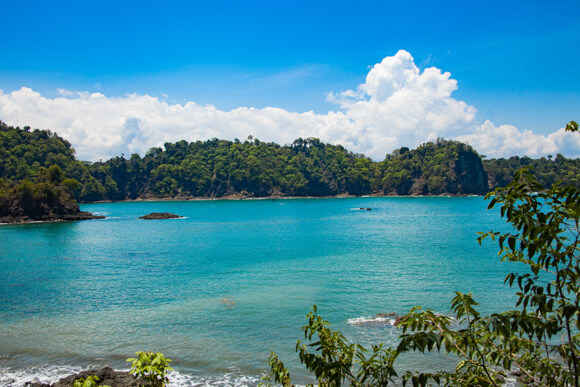 Costa Ricans on the other hand seem to have sustainability built into their DNA and La Pura Vida is not just a pretty phrase, but a universal lifestyle. Environmentally sensitive leaders in the industry are trying to find that delicate balance. The elusive formula that brings money to the area and supports the local population without decimating everything in its path.
Responsible Travel Tips for Guilt Free Consumption + Authentic Experience
While I certainly haven't been everywhere, most would agree that I have been around. Honestly, I can't think of an instance where I wasn't able to find an example of ethical and responsible eating all over the globe.
1. Do Your Research
Before you leave, search your local library or travel guides for the most well know dishes-think tapas in Barcelona, Falafel in Tel Aviv, Biryani in Delhi, Limpets in The Azores and Scallops and Bluefish pate in Nantucket.  Getting hungry yet? Chefs and home cooks around the world tend to gravitate to what is local and in season. Fresh tastes best.Traditional recipes feature ingredients grown and harvested near their location-not the less fresh and more expensive ingredients that have been trucked or flown in.
2. Visit Markets
When I hit the ground running in a new destination, a market is often the first stop. Local means fresher and removing the middleman who has often used more fuel to get the product on the shelf. Even in grocery stores, read the labels and lean toward products labeled with the country of origin you are visiting.
3. Eat Fresh and In Season
Sometimes this is n't always the easiest to determine. Buying raw, you can tell if something is overripe, or a fish is past its prime. Food stalls-high turnover.safer for your belly (link to street food). If you are a frequent traveler are like me, it's unlikely you're going to cut down on your airplane miles carbon footprint. Consider offset miles, or think about cutting down on the food miles and transportation output of the food you eat.
4. Pack your Bags
Take along a reusable straw, water bottle and market bag. If the water is a challenge, consider a bottle with filter like the LifeStraw Personal Water Filter that I used all over India without any stomach issues. Limit packaging and the purchase of anything that isn't recyclable. Say no to plastic and Think Zero Waste.
5. Eat Your Veggies
A plant based diet is better for you and the planet. Plant based proteins (such as beans and lentils) require far less water and produce less methane than meat. Follow these Dr. prescribed safety tips when eating street food.
6. Apps For the Responsible Travel Tips Challenge
Monterey Bay Aquarium Seafood Watch – Take the guesswork out of seafood. This app gives the best choices for fishy decisions for a healthy ocean.
VegOut-Powered by Happy Cow, this app gives you the world's largest international listing of vegan, vegetarian and vegetarian-friendly restaurants at your finger tips. Restaurant listings can be found by your exact location or a custom location if you're planning to travel.
Seasons – Seasons brings all the information you need to make the right decisions when choosing your food during shopping or at the restaurant. Live greener with buying local and seasonal products. Cost $1.99
Keeping it Local Eating the Globe
Experiential travel is on the lips of all travelers these days. Eating the local food Keeping it local is a great way to get to know the people and place you are visiting. culture take a deep dive Good food is everywhere, you just have to take a deep dive into the culture. Knowing your food is a big piece of the Responsible travel puzzle. I know GWR readers are always looking for tips to keep their carbon footprint to a minimum. Eating ethically whether home or on the road is a great way to work towards that goal.
In reality, in the world of swoon worthy photos, there is a site everywhere on the planet that makes for a good photo. There is also an authentic experience waiting to be had. All it takes is a little research and the use of a few responsible travel tips to make a positive impact wherever the road might take you.
I know my wonderful readers must have their own ideas about eating responsibly and I'd love to incorporate them into the post. Let me know in the comments and I will include them in the next update of Responsible Travel Tips
Thanks and remember Baby Boomers following responsible travel tips can act as a vehicle for social change. ♥
PIN ME ♥ Responsible Travel Tips-Eat Local
PIN ME FOR LATER ♥