Pay It Forward Friday with The Feed Projects
I love when someone uses the power of a name to raise awareness in the world.  Lauren Bush is CEO and co-founder of The Feed Foundation.Thru the United Nations World Food Program, the Foundation has fed over 66 million school meals to children in developing countries around the world.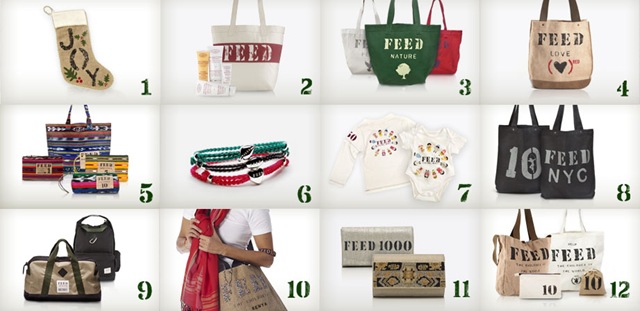 Today is the final day of their
12 Days-12 Ways You Can Feed Holiday Program
-and features their classic, iconic bag that started it all. The bags and totes have developed a cult following and are artisan made according to fair labor standards and practices. The cool thing about their labeling is that each hang tag states exactly how many meals it buys or how the % of the sale will be spent.  Its a great opportunity to cross another name off that holiday list all for the greater good!
Take a minute to enjoy the positive, upbeat nature of the latest video from the Feed Foundation before heading over to their site for more information.