Winter hikes in Boston? Oh yes, the residents of this New England destination are a hearty and resilient crowd. Where else can you find bikes pedaling through the snow in winter and sailboats on the water as soon as the ice is out.  This plow friendly city and surrounding neighborhoods have trails aplenty for lovers of the outdoors in every season!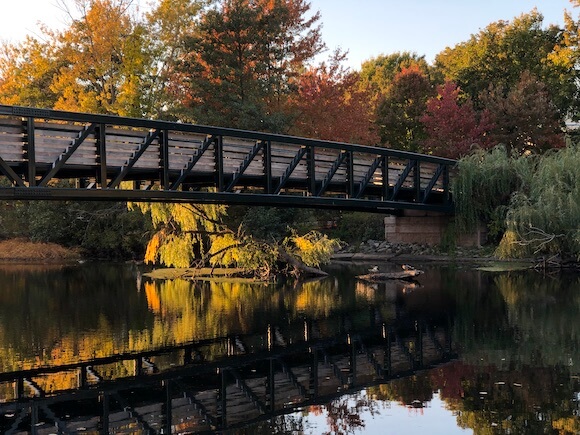 Within the city limits, visitors will find abundant green space to satisfy their desire for a Boston hike or good walk. Rich with over 1,200 acres of green space, a series of interconnected parks and trails form the famous Green Necklace. Close by, many nature venues add an additional level of hiking experiences.
The newly developed waterfront gives visitors access to the beautiful Boston Harbor and of course, everyone must take in a few blocks of the historic Freedom Trail . Sprinkled throughout the many places to walk and hike in Boston are pieces of history with which no other city can compete. Don't let anyone tell you to avoid the cold months in Beantown. This year-round destination is a dream for both indoor and outdoor enthusiasts. In each case, you'll find a trail suitable for families or serious hikers. Boston's open space is truly an extraordinary abundance of green treasures with a trail for everyone.
Read more