New England Staycation Celebrates Spring
Celebrate Spring with a New England Staycation.
How are you? What's been happening? Great to see you! These are not the usual greetings I receive from my friends. Oh, don't get me wrong. We are always happy to see each other. But, almost universally, the first words I hear when I walk into a room are: Where are you off to next?  I guess I have a bit of a reputation for traveling.
I'm going to let you in on a little secret. As much as I love jetting off to a new destination, I really like staying close to home in New England too. I'm a conflicted nester at heart. I'll bet more than a few of you feel the same way from time to time. Traveling this time of year with all the school vacations and crazy weather patterns can be a tad stressful. Have you ever just taken a staycation and kept close to home? These are a few of my favorite spring time getaways for a  New England staycation.
What is a Staycation?
So what exactly do we mean by staycation? A staycation is a linguistic pairing of the words stay and vacation. In some parts of the world its known as a holistay. The word refers to a time period when a individual or family stay home and participate in activities within driving distance, returning to their own beds to sleep at night. It definitely involves less cooking (dining out). Travelers enjoy being a tourist in their own city or town.
More recently the term has been stretched to include overnight stays in areas you consider your home base. This extension of the term is my theme in Celebrating Spring with a New England Staycation.  
I know you might be craving a spring getaway. Especially after the long winter. Splurge on a short trip by keeping it local.
Island Getaways √
Coastal retreats √
You can still check the boxes for a coastal retreat or island getaway with these suggestions. Plus, off season rates will make you smile! I love to travel in the shoulder season. It really is my first choice for timing. As a baby boomer, I no longer worship the sun as I did in my youth. Primo weather is not a deal breaker when I arrange travel. Everything is less crowded, including that restaurant where you've always wanted to book a table. Traveling during low or shoulder season is also a big help to businesses who are trying to keep things sustainable year round. Win, win for everyone.
New England Staycation-Nantucket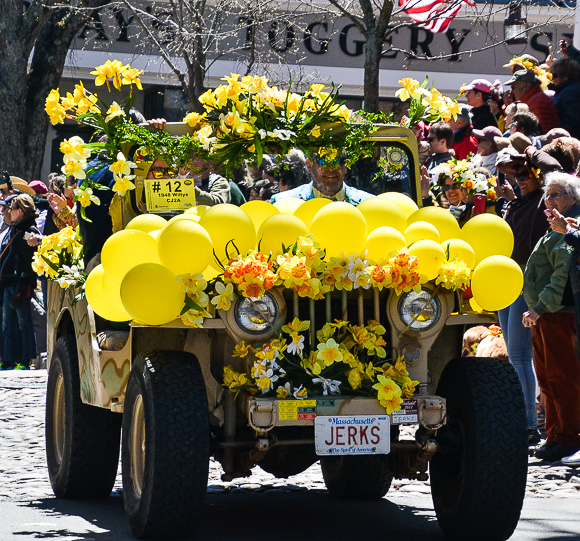 Nantucket and the first harbinger of spring, The Nantucket Daffodil Festival is around the corner. Get out the very best of your sunshine yellow and get daffy 30 miles out to sea. Don't worry about getting a car over, it's easy to get around if you don't wait until the last minute to call a taxi.
Three million daffodils turn the normally Grey Lady into a blur of lemon yellow, tangerine and canary. Book a stay at the well-appointed Greydon House. Don't miss an evening meal at their fantastically chic restaurant.
New England Staycation-Rockland, ME.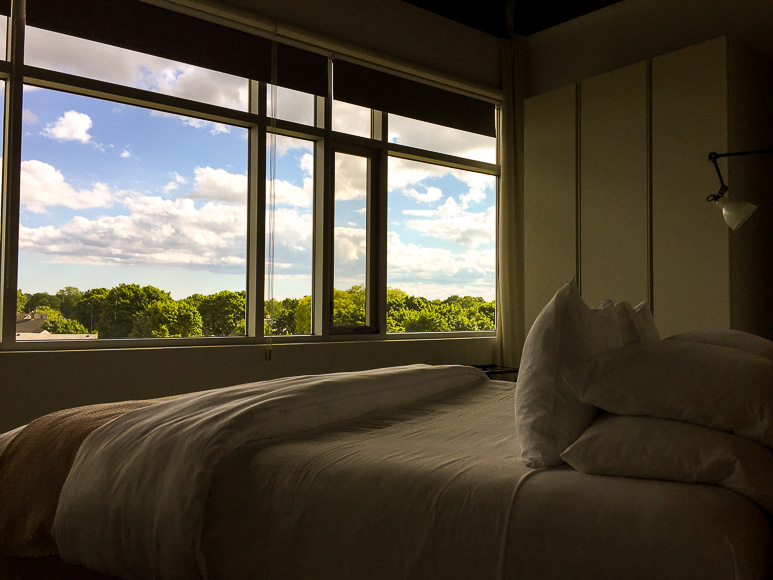 Flowers are starting to bloom, and days are getting longer. You might even be able to take advantage of a rooftop view at 250 Main Hotel. This romantic and nautically inspired boutique hotel is conveniently located and walking distance to the center of town. Rockland, ME is a great getaway for art lovers and foodies alike.
The Farnsworth, the Museum of Contemporary Art and Wyeth Center offer quite a vast selection of art forms and genres. In addition, the Maine Lighthouse Museum sheds light on the maritime history of the area.
Season 19 opens in early May for the excellent Primo, where chef Melissa Kelly has been wowing patrons with her dishes and culinary skills since the beginning. Reservations are hard to come by in July and August. Thrill your tastebuds with a pre-summer visit. Double your pleasure in town with a taste of your first lobster roll of the season-a sure sign that summer can't be far behind.
New England Staycation-Portland, ME.
Maine is home to over 60 lighthouses spread up and down the rocky shores and  precariously placed on off shore islands. Take a trip to the Lighthouse State and go on a self guided tour.
If the weather permits, pack a picnic and enjoy the solitude. Four lighthouses are located in proximity to one and other. Two Lights State Park is home to the East and West Cape Elizabeth Lighthouses. The other two represent unusual styles and are only a short distance from Portland. Near the mouth of the harbor is the spark plug style Spring Point Lighthouse and a few miles away, the tiny Portland Breakwater Light rounds out the list. From here you will have some fine views of Portland across the harbor.
New England Staycation-Kennebunkport, ME.
Kennebunkport is bustling with B&B's just waiting to welcome you. Spring are you listening? I am so anxious to get outside come April that hiking is my favorite activity. Bring your sneakers and hit the trails at the Wells Reserve or Mount Agamenticus in nearby York. Many of the nature areas are maintained by Kennebunkport Conservation Trust.
The Southern Maine Antique Trail is a favorite with those looking to add a fresh touch to their interior spaces. If weather permits, take a long walk on the beach, or look to a more relaxing horse-drawn carriage ride through the historic district comfortably underneath a warm blanket.
New England Staycation-Saybrook, CT.
If a spa getaway is more your cup of tea, I can highly recommend a stay at the Saybrook Point Inn. Request a room in their adjacent Three Stories property.
You'll get all the amenities of the larger building and the charm of an Italianate home by the sea. The in-house restaurant Salt is well known for sea-to-table excellence and you will not be disappointed by any of the spa treatments.
Walk across the bridge and wander the isolated road by the water. Katherine Hepburn called this spot home, and you'll wish you could too!
New England Staycation-Boston
What about just staying put in Boston? Here I have the option of my own bed at night or taking advantage of the boom in glamorous new properties rising up in recent years. While I did admit earlier to a love of nesting, there's nothing quite like being a tourist in your own city and pampering yourself with a luxurious hotel stay.
Hospitality for locals has never been better; great restaurants and events are all part of the hotel culture mix these days and I for one am loving it. I'm a big fan of the Envoy from Marriott's Autograph Hotel Collection.  Located on Boston's waterfront, the beautiful skyline and harbor views are hard to beat.
I love spring hiking and one of my favorite spots in the Boston area is the Middlesex Fells Reserve.
While the rock cutting skills don't exactly meet the standards of Peru's Sacred Valley experts, 120 miles of trails on 2600 acres nestled around the city is a scenic nature reserve accessible for all skill levels.
And if you want to be inspired, make sure not to miss the next edition of the Boston Marathon. You don't have to be a runner to enjoy the spirit. It is an experience that will hold a place in your heart forever. Several hotels, including The Envoy and The Colonnade  are offering pre-marathon special menus with carbo loaded menu options.
I would always include a visit to my favorite museum of all time, the Isabella Stewart Gardner. Spring is especially festive, as the nasturtiums are in their glory from the upper reaches of the garden down into the lush center courtyard. The hidden gem of a restaurant-Cafe G celebrates by incorporating the herbaceous flower into several of the dishes on the menu.  Sounds like a slice of heaven to me too!
So even though my Instagram might tell you otherwise, a New England staycation could be just what the doctor ordered. Sounds like a great time to travel without using the frequent flyer miles. Where's your favorite place to take a trip without really leaving home?
Pin Me ♥ A New England Staycation