Luxurious Getaway in Costa Brava with Friends
The rugged coastline of  Spain's Catalunya has to be one of the dreamiest vacation destinations I have ever had the pleasure of visiting. Stretching from the charming town of Blanes, north of Barcelona, up to the boundary of France, one would be hard-pressed to find another 900 mile stretch as spectacular and lovely for a luxurious getaway as Costa Brava.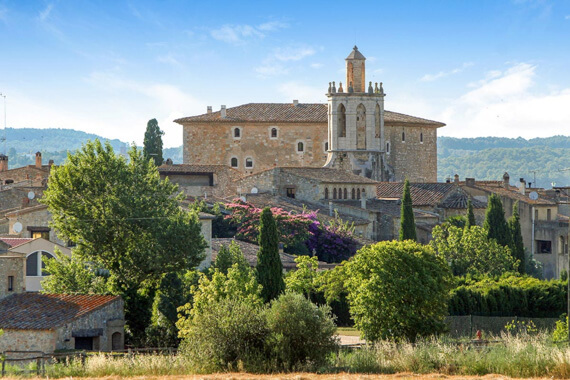 These days, my thoughts often turn to group travel with friends. As more and more baby boomers become empty nesters, travel has become a bigger piece of our lifestyle. I can't help but think of Costa Brava as the perfect place to plan a getaway with my inner circle. This is a special location where you will be transported.
Comfort, luxury and convenience are three things that come to mind when I start planning. Entering a home away from home with the WOW factor insures a great beginning to a vacation and Costa Brava vacation rentals is where I search for a property that can check off all the boxes for a luxurious group stay. Since I am looked upon as the travel expert, I say facetiously, first impressions are important when my posse arrives. I always want to experience moments that will be remembered for a lifetime.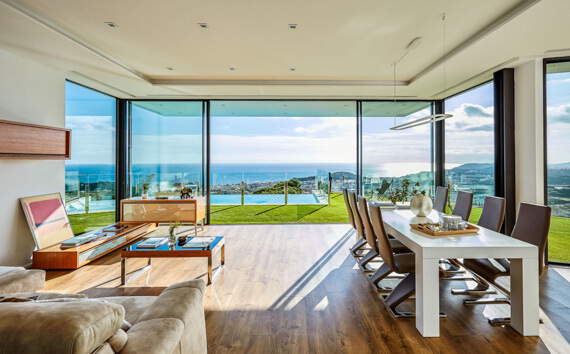 While a group can often have very different priorities when it comes to planning an unforgettable holiday, if a destination is carefully selected with everyone's interests in mind, the memories of a trip shared with your friends will be cherished forever.
Rocky cliffs, turquoise waters, Michelin starred restaurants, medieval villages, surroundings that inspired Salvador Dali (and of course a golf course or two), yes these are the offerings that will have something for everyone and cover all the bases during a luxurious friends getaway in Costa Brava. If you rent a car, there are many different routes to explore and the award winning tourism office for this region is one of the best I've found anywhere in the world!
So why do I love this destination for a luxurious getaway with friends? Here are a few of the drawing cards I found unforgettable in Costa Brava.
Hiking on a Luxurious Getaway in Costa Brava
One of my favorite places to hike is in the Baix Empordà. There is a system of trails marked with internationally recognized symbols that can take you along the coastline or into the forest and nature. The great part is you can make up your own itinerary by combing the network of trails to suit your needs. Along the way there is history, folk arts, culture and great food. The tourist offices are extremely helpful with maps and suggesting trails.
One of the best ways to appreciate the essence of the area is to take advantage of the many coastal trails that connect these fishing villages to one and other. The Camins de Ronda was initially developed to protect inhabitants from approaching pirates and smugglers. This series of paths, built by fishermen and the patrolling police force extends for almost 200 kilometers.
Visitors can experience a unique way to explore the coast, its sandy beaches and quaint fishing villages. Wildflowers line much of the trail, towering pines give shade and you'll see some of the most striking coastal scenery, vistas and turquoise blue waters of the Mediterranean. Make sure to pack your suit in your day pack as you'll surely want to take a dip in one of the coastal beaches and coves in Begur, Aiguablava, Pallafrugell or Palamos.
The hikes are fairly straightforward. Most challenging along the way are the steps; you'll find cafes and restaurants in each destination to reward for your efforts.
The Medieval Towns and Villages in Costa Brava
The Empordanet region is a well known area for its medieval towns. With a heritage dating from the Middle Ages, the villages such as Pals, Peratallada, Monells and Cruilles are fine examples with medieval structures.

Pals in particular managed to seduce me with its historic Pedró district. The complex grid of steep steps and alleyways provides a historic path to view the beautiful buildings and layout of the area. Don't miss the Gothic style church of St. Pere and the clock tower. Pals sandy beach is just a short drive away. Throughout the area you'll find fortified enclosures, narrow streets filled with nooks and crannies and castle remains. All are guaranteed to take you back in time.
Culinary Travel during a Luxurious Stay in Costa Brava
El Bulli has left its mark and whether you are dining at an affordable café or one of the official Best Restaurants of the World, there's no denying this region is a foodie paradise. The cuisine of Costa Brava is a noteworthy example of the best that comes from a territory where the mountains meet the sea. The excellent fish and seafood, meat, cheese and wild products all combine into a unique gastronomy that competes with ingredients from anywhere else in the world.
In this region, visitors will find a cooking community that cooperates to benefit from a shared economy. I experienced an openness and generosity that can sometime be hard to find in the hospitality industry.
Markets, festivals, culinary tours and trade fairs further enhance the experience. Look for fresh anchovies, prawns and monkfish. Suquet de peix is a regional signature dish not to be missed. Turnips, apples and rice a superstars here. Seasonal seafood, local wine producers and more Michelin stars than anywhere else in Spain make the culinary experience in Costa Brava  a creative and delicious highlight.
Best time to Travel in Costa Brava
While the beaches are most crowded during the ever popular summer months of July and August, Green With Renvy readers know I am a huge fan of traveling in the shoulder season when crowds retreat and prices drop. In addition, it helps local businesses who rely on tourists to stay sustainable.
The same exquisite azure colored waters will still be glimmering in the sunlight during other months. A September swim in a secluded cove with a medieval castle perched on a nearby hillside is hard to beat! The weather and temperatures are generally pleasant from March to November.
The fastest way to reach the Costa Brava is by flying directly into Girona Airport. However, the region is easily accessible from both Barcelona to the south and from Perpignan, which is just over the border in France.
The sights I'd love to share with friends on a luxurious getaway in Costa Brava  can be found in a hugely varied landscape. Mountain hamlets, fishing towns, charming medieval villages set the scene for an adventure just waiting to be discovered. Costa Brava has it all. This is a place that will speak to your heart and provide experiences and memories to last a lifetime.
Pin Me ♥ Luxurious Getaway in Costa Brava