July 4th Red White and Blue Recipes
Are you ready for some fireworks? July 4th is right around the corner and I love the celebration. It's the one time of year my entire family is together, the temperatures are climbing and I'm by the shore on Nantucket. What could be a better combination? Add in some red, white and blue recipes and it's time to celebrate America's birthday.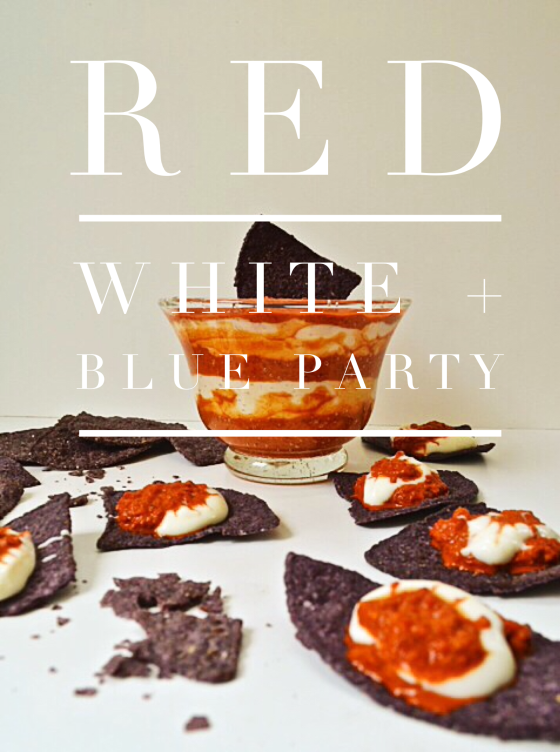 I've combined two of my favorite products: Late July Organic Summertime Blue Corn Tortilla Chips and Stonyfield yogurt for this red, white and blue healthy appetizer. Late July are delicious, nonGMO, organic and Boston based-what's not to love-right! Believe me when I say it is a real crowd pleaser.
Ingredients:
Blue Corn Tortilla Chips
1 cup Stonyfield low-fat greek yogurt
1/2 cup reduced fat mayonnaise
1/2 t. garlic salt
1 t. minced onion (I used dried)
1 cup roasted red bell pepper
1/2 toasted walnuts
1 garlic clove
1 t. olive oil
1 t. balsamic vinegar
1 t. lemon juice
1/2 t. salt
1/4 t. ground cumin
1/4 t. smoked paprika
1/4 t. ground black pepper
1/8 t. cayenne pepper
Directions:
Make white layer first by combining yogurt, mayo, salt and onion. Mix together well and allow to sit.
Red layer: In food processor blend together remaining ingredients until smooth. Taste and correct any seasoning, making sure no large chunks remain.
In a clear bowl, layer the two color dips, starting and ending with the red color. When serving, I find this dip to work better with a spoon-yes I know that is not really the chip and dip concept, but it keeps the red and white theme together for a least a little while.
I tried to be creative with a blue dip, but all of the natural ingredients I tried using, blueberries, blackberries etc,  turned the yogurt very pretty shades of purple. If you've had better luck getting your blue on, I'd love to hear about your ideas with red, white and blue recipes.
Disclaimer: I am a Stonyfield Ambassador and receive products samples and/or compensation for sharing Stonyfield news and products with my readers. I was also given a selection of Late July Organic Chips. I was already a fan of the product, and as always, opinions and tastes are my own.