Japan Trip Planner for Adventurous Boomers
Walk on Japan's Wild Side
If you're in search of a Japan trip planner for adventure, you've arrived in the right place. From hiking in the serene Japanese Alps to something more strenuous (say, climbing Fujisan), I'm about to share some of my favorite outdoor activities for adventurous Baby Boomers.
Many first time visitors can't see past the cherry blossoms or major cities. There is so much more for active travelers in the Land of the Rising Sun. Not just land-bound ecotourism in Japan, either. I'll also be highlighting water activities (how does sea kayaking sound?) for visitors looking for outdoor activities.
Regardless of how you plan—or expect—to interact with Japanese nature on your trip, I'm excited to have your attention for this guide of inspirational ideas for outdoor adventure.  I have a feeling you're going to be much clearer about Japan travel tips for adventure once we're finished!
Understanding Adventure Tourism in Japan
Though it might not be the first word that comes to mind when you think of Japan, adventure is never very far from where you are in the country. Many outdoor activities in Japan are located within a short train ride of major cities, whether that's Mt. Fuji from Tokyo, the Japanese Alps from Nagoya or the ski slopes of Niseko from Sapporo, the urban center of the largely wild Hokkaido island.
On the other hand, some adventures in Japan are genuinely remote, from opportunities hiking in Japan to aquatic activities. I'm thinking of trails (terrestrial and maritime) on underrated Kyushu and Shikoku islands, as well as any number of attractions in the tropical Okinawa archipelago. These places aren't necessarily difficult to integrate into your Japan trip with additional day trips and a rail pass. Doing so only requires a bit more forethought than, say, hiking in the Kamikochi Valley.
My Favorite Adventure Destinations in Japan
Mt. Fuji
Although climbing Mt. Fuji in 2020 is impossible due to Covid-19 travel restrictions, 2021 will be as good a time as any to summit Japan's tallest peak—that's the good news. The better news is two-fold. First, getting to the top isn't terribly strenuous, since you start from the fifth of nine "stations," and only need to hike a few hours to the eighth one, where you'll sleep. Secondly, you don't need to climb Fujisan to enjoy its majesty. Dozens of trails in the nearby Fuji Five Lakes region offer stunning views.
Japanese Alps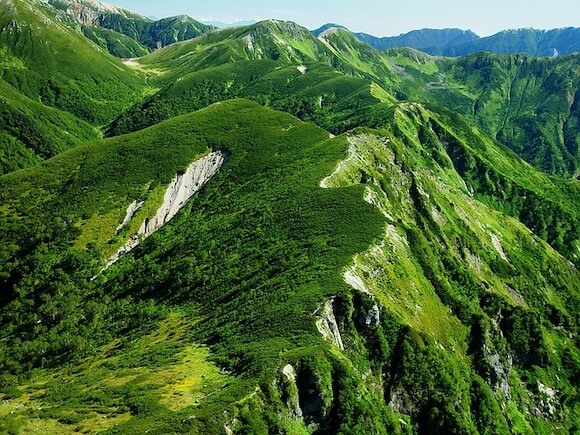 Another top adventure destination the Japan trip planner is the sprawling, versatile Japanese Alps. In winter, do like Tokyoites and ride the popular Shinkansen bullet train to Nagano prefecture, where you can ski the slopes of Nozawa Onsen. Summer, meanwhile, is great for Alpine hikes in the Kamikochi Valley scenic area near Matsumoto. Spring's cherry blossoms and autumn's fiery colors make for gorgeous walks along the Nakasendo Way, an ancient trading route that once connected Kyoto and Tokyo.
Hokkaido and Tohoku with a Japan Trip Planner
Speaking of skiing in Japan, the most popular destination for this is Niseko resort on Hokkaido island, famous around the world for its ultra-fine Japow(der) snow. Niseko is incredible, but it's also crowded and expensive.
An alternative is Tohoku, i.e. northern Honshu island, and ski the slopes of Yamagata's Zao Onsen or Yuzawa Onsen in Akita. Hokkaido and Tohoku are also wonderful in warmer seasons, from boat trips on Lake Towada or traipsing amid Naka-furano's lavender.
Okinawa
The tropical Okinawa archipelago might not be the first place you think of when the phrase "Japan adventure" pops into your head—especially not if you've been there. Many Japanese (and travelers from elsewhere in Asia) come here simply to plop down in a beach hotel for a few days.
In fact, Okinawa is full of opportunities for adventure, whether you sea kayak above crystalline Aharen Beach on Tokashiki island, or hike to the craggy peak of turtle-shaped Ie.
Kyushu and Shikoku
Another destination that has both land and ocean trails is underrated Shikoku island, whose Tokushima city is a two-hour bus ride from Osaka. Whether you hike in lush Iya Valley between Tokushima and Takamatsu, or kayak in the waters lapping at Kochi city in the south, Shikoku is worth the effort of getting there. Adventure travelers will also love Japan's southernmost island, as I explain in my Kyushu travel guide, most notably amid the hidden gem mythical forests of cedar-filled Yakushima.
Integrate Adventure Into Your Japan Trip
As I alluded to earlier, infusing adventure into a Japan trip planner itinerary can be very easy. In the case of Mt. Fuji, for example, you can stop here on your way from Tokyo to the Kansai region (i.e. Kyoto and Osaka), whether you actually plan to climb, or simply hike in the foothills of the Fuji Five Lakes region. Likewise, walking the Nakasendo is a great "back way" to return to the capital after exploring western Japan. Head east from Nagoya, then get off the Japan rail and hike for a day or two before riding on to Nagano.
More distant destinations require additional care as you plan your trip to Japan, and potentially extra time. Unless you plan to travel exclusively in Hokkaido, Shikoku, Kyushu or Okinawa, for example, you'll need to add an extra week (at minimum) for each additional island you plan to visit—a day or two to get there, plus a few for actually getting out in nature!
INSIDER TIP: Committing to a longer trip (say, a month in Japan) from the get-go will make this much less stressful once you're on the ground.
The Bottom Line for Planning a Japan Adventure Trip
I hope you're now feeling inspired to take a Japan adventure trip. And I hope you're feeling relieved: Adventure travel takes many forms in Japan, from more traditional ones like hiking and climbing, to ocean-bound thrills on the surrounding seas.
The even better news? Japan's wildest natural areas are not far from its iconic cities, so you easily integrate a few days of forest bathing—or mountain bathing, as it were—into a typical Japanese tourist trip. The only thing that could make a trip to Tokyo and Kyoto better, after all, is climbing Mt. Fuji on your way between the two! Clearly Japan should be added to the list of Top Baby Boomer Travel Destinations. 
Pin Me ♥ Japan Trip Planner for Adventure Boomers
A Japan Trip Planner for Adventure Boomers is a guest post by Robert Schrader
Robert Schrader created Japan Starts Here as a one-stop shop for all kinds of Japan travelers. Whether it's your first trip or your fifth, and no matter how adventurous you consider yourself, this is where your search for information—and inspiration—ends. Once you're finished taking a look at the website, make sure to follow Japan Starts Here on Instagram.