Green with Renvy Travel-The Year in Review
This year has turned out to be a remarkable one for Green With Renvy travel; I've practically circumnavigated the globe. As a travel writer, my goal was to increase my readership, followers and outlets for my writing, while discovering new destinations and experiences.  Success on all four counts, but as always, it is never enough.  "Nobody can discover the world for somebody else. Only when we discover it for ourselves does it become common ground and a common bond and we cease to be alone." – Wendell Berry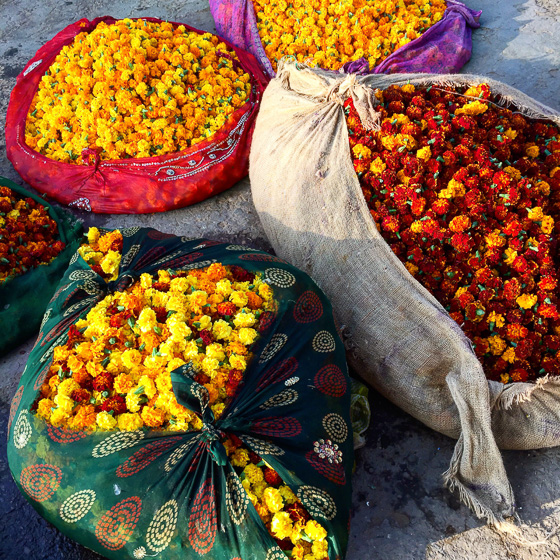 As a traveler, I try and step out of my comfort zone and havenew experiences on each of my journeys. So where in the world did Alison find herself this year? Let's take a look back the best of Green With Renvy Travel.
Green With Renvy Travel-Florida's Treasure Coast
Ringing in the new year from the east coast of Florida, I celebrated along the Loxahatchee River with old friends and new dreams for the year ahead. Visiting manatees in the new Manatee Lagoon, I discovered a beautiful facility and educational center in North Palm Beach. Have your ever seen a manatee? These gentle giants are attracted to the heat given off at power stations. Vegetarians by nature, these massive creatures can hold their breath for up to 20 minutes.
A little further north,  Loggerhead Marine Life Center is a wonderful spot for kids and and the turtle rescue facility in Jupiter was a great start to a year of responsible travel. √ First encounter with a manatee
Green With Renvy Travel-Rajasthan, India
The end of January saw me leaving for my most favorite country on the planet, India. This was my sixth visit and I returned to the desert of Rajasthan. Staying in former palaces I felt like a queen. Visiting well preserved hill forts I could step back in time and imagine what it was like to live during this period of excess.
I also had what I think was my first and last camel experience, even though I was enchanted by my camel whisperer. Going through my photos, I realize I still have so much to share with you all, adventures and eating experiences like no other! Like the remarkable dinner I had in the 1000 year old sitwell while being serenaded by a musician singing in the echo of its chambers, candle light reflecting the wonderful experience. My head was spinning from all of the rich cultural experiences I have had the good fortune to experience there. Camel ride√ Ox cart ride to a candlelit dinner under the stars √ Glamping √
Green With Renvy Travel-The Kennebunks, Maine
February I test drove a Ford Fusion Hybrid for the month and explored the historic B&B's of Kennebunkport. Indulging in the gourmet breakfasts B&B's are known for, eating lobster rolls in Cape Porposie Harbor and sleeping in a 200 year old Sea Captian's quarters was a unexpected pleasure in the dead of winter!
Meeting the innkeepers who work so hard to keep this historic pieces of a time gone by alive was inspiring. What a little slice of heaven Mainers have in the southern pocket of the state. Using an alternative energy vehicle was a great experience and convinced me the next time I'm in the market for a car, I will commit to an alternative energy vehicle.
√ Driving an alternative energy car
√ Eating a lobster roll in February
Green With Renvy Travel-Florida
In March I found myself again exploring eco destinations of Florida while trying to find the work/play balance of being location independent.  Kayaking is a must amongst the mangroves and the John D. Macarthur Park is a great spot for renting on  Florida's Treasure Coast.
The Pelican Wildlife Refuge in Vero Beach was the first habitat established in the country and provides a home for over 30 species of birds.  I also had the opportunity to meet part of the creative team behind ECO Cork, and accessory company designing with the sustainable material from Portugal which is soft to the touch and waterproof.
Green With Renvy Travel-Grand Cayman
One of the most special experiences I had this year was an out of the blue invitation to the Grand Cayman Slow Food Festival in April. Talk about a match made in heaven. The invitation promised a celebration of the Cayman's home grown food scene along with discussions about food security. The event featured two award winning Southern farm-to-table chefs along with local farmers and restaurants. What an honor to be able to meet and chat with these remarkable food industry legends, Mike Latta from Charleston's Fig (a foodie destination if ever I saw one) and Chef Edward Lee from 610 Magnolia in Louisville, KY. 
The day-long event includes festivities for foodies of all ages. The culmination is a gourmet diner where the invited chefs join with locals to prepare a meal inspired by ingredients of the area.
For me, it was a perfect small group press trip of 4 other wonderful writers and one PR exec well equipped to handle all that estrogen by drowning  out the chit chat with Flo Rida's MY HOUSE any opportunity he had.  I will fondly think of that experience anytime our theme song plays on the radio.
What a treat to be able to meet with farmers and chefs on the island who are doing everything in their power to make Grand Cayman a sustainable destination. Kudos to them, and do consider Grand Cayman for a winter getaway that comes with a sophisticated food scene. Tasting coconut jelly right out of the shell √ Swimming with stingrays √
Green With Renvy Travel-Azores
May turned up a visit to the Azores and the first of our Boomer Travel Media press trips, the media company I co-founded with Patti Morrow of Luggage and Lipstick.
Recognized by National Geographic as one of the most sustainable destinations in the world, the Azores is an archipelago made up of nine islands.
I'm letting you in on one of the best travel secrets around. Just four hours from Boston this was one of the most magical places I've ever  visited. Best of all- I can be in less time then it takes me to fly across the US to California. Flights from the US are somewhat limited and based in New England, as this area is the home base for many immigrants.
There are many reasons to fall in love with this green oasis. Let the Azores embrace you. Recharge and renew on this archipelago nearly 1000 miles out to sea off the coast of Portugal. Nine volcanic islands offer a temperate climate, often mimicking  other northern islands you might have visited with rain and fog. Adding to the mystery and allure of the environment, believe me, when the sun shines, it is glorious! The weather is also reflected in their healthy agriculture and fishing industries, each  contributing to a tasty Eat Local, Sea and Farm to Table restaurant scene.
The more I travel, the more experimental I find myself with food. I was familiar with the jagged shell of the limpet, but had never before encountered them on the menu. Being a clam lover, they were an easy sell. Add in a butter and garlic sauce, served table side in a steaming hot skillet and the three of us could not get them in fast enough. Chunks of Portuguese bread (as in the feature photo) are handy for soaking up all the leftover sauce and niblets left in the bottom of the pan.
Green With Renvy Travel-Alaska
Alaska was close to the top of my bucket list and learning to would be exploring the Inside Passage with the award winning AdventureSmith Explorations, known for responsible travel, made my heart do a rather large happy dance!
My home for the week was the historic MV Westward, recently renovated and equipped with her original slow-turning diesel engine.  Built in 1924, the 86′ boat was modeled after a traditional salmon cannery tender.
Traveling Alaska's Inside Passage with AdventureSmith Explorations gave me the chance to observe the importance of the salmon culture in a very personal and intimate way. Our first night on board the Westward, Chef Traci Trialo made a memorable meal of fresh salmon and mushroom risotto. The snap peas were from a local organic farmer and the fish had been caught earlier in the day. The salmon skin was kept for a sushi meal later in the week. As in the traditional culture, every part of the fish is valued. On board, it made for an exquisite culinary start to our Inside Passage cruise, illustrating the message of responsible travel. Icebergs √ Bear Observation √ Salmon Run √ Whale Watching √
Green With Renvy Travel-China
Dreaming of the great sites of China? Want to get from Beijing to Shanghai and see The Great Wall, sacred tombs, the Terra Cotta Warriors, the Shibaozhai Temple and then move down the Yangtze for some scenic cruising along the famous Three Gorges?
I covered nearly 18,000 miles on this trip and made stops in 11 cities. I saw all of the above and so much more. Dare I say there were no bumps along the way! A few hiccups perhaps, but when you are traveling such a great distance and want to pack as many of the Wonders of the World into your trip, Viking River Cruises-Imperial Jewels of China is a great way to plan it. China is not an easy country to maneuver even for a seasoned traveler. Finishing in Shanghai was a pure delight and a city I can't wait to return to an explore a bit deeper. I can't even begin with the √ for this one!
Green With Renvy Travel-Rhine River Cruise
As an adult, I've never traveled between the Thanksgiving and Christmas holidays. When the Christmas markets of Europe came calling, I decided it was time to change that. Nestled amongst medieval castles and villages along the Rhine River are charming cities featuring Germany's Christmas Markets.
An excellent way to tour the area is aboard a Viking River Cruise. Although Neil and I have never really considered ourselves a cruising couple, believe us when we say one trip into the category together and we're hooked. The concept of unpacking once and having the hotel smoothly glide along the river while you have the opportunity to visit four different countries can not be emphasized enough. Along with the luxury service and onboard restaurants, Viking has perfected the art of travel experiences in the world's great destinations.
Starting in Basel Switzerland, we toured the Rhine aboard a smooth sailing long ship and stopped each night in a different location. The Christmas Markets of Germany's small towns were filled with families, music, great food and joy. Artisan vendors have such a variety of products, you could do all your gift purchasing for the entire year.
In addition Viking offered a very special behind the scenes tour to the top of the Cologne Cathedral, not for the faint of heart! With stops in the dreamy town of Strasbourg, France,  5 cities in Germany, and the cheesemaking center of Kinderdijk Netherlands, I couldn't think of a more luxurious way to cover all that territory, while only unpacking my suitcase ONCE!
In between some of the major travel was a wonderful staycation in Boston. I love exploring my own city as if I am a visitor and discovering off the beaten path gems. I also attended the Nantucket Daffodil Festival and explored more of the islands little hidden ponds and walking paths. So much to see right in my own back yard.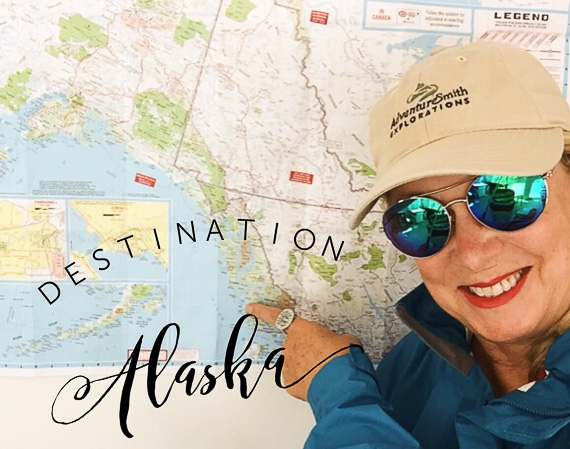 In 2016 I covered a lot of ground, and hope you've enjoyed coming along for a bit of armchair travel with me. My hope is to inspire my readers to travel, but more specifically to look at destinations that might be a bit farther afield, someplace you have perhaps not thought of before. Overall, I want you to see how easy it is to incorporate responsible travel into your itinerary no matter what part of the world you are visiting.
"To my mind, the greatest reward and luxury of travel is to be able to experience everyday things as if for the first time, to be in a position in which almost nothing is so familiar it is taken for granted." – Bill Bryson