Get to Know Great Harbour Cay
Landing on Great Harbour Cay is a bit like stepping into a movie set 40 years ago. The palm trees are rustling, there's a small runway strip and a customs house the size of a postage stamp. Everyone greets you with a smile and the warmth of the Bahamians found throughout the island is immediately felt in the air. There's also that musty smell of warm weather climates that quickly transports me to an earlier day visiting grandparents in the south.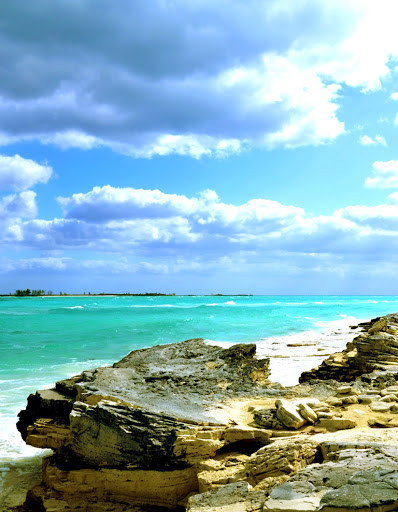 The Bahamas is made up of 700 islands and cays spread over 70,000 square miles of the Atlantic Ocean. A tiny section of this huge area is called the Berry Islands. This stirrup shaped group of about 30 cays and smaller islands runs for 30 or so miles. I didn't know that a cay is a small, low island composed largely of sand or coral.
Of all the islands in the Berrys, Great Harbour Cay is the largest and has the most beautiful beaches. More importantly, it has an ample supply of fresh water. The aquifer below Great Harbor is a true luxury, and the island population must take care to insure this delicate resource remains sustainable. There is a deep natural harbor which makes it an ideal stop for fisherman and divers island hopping the area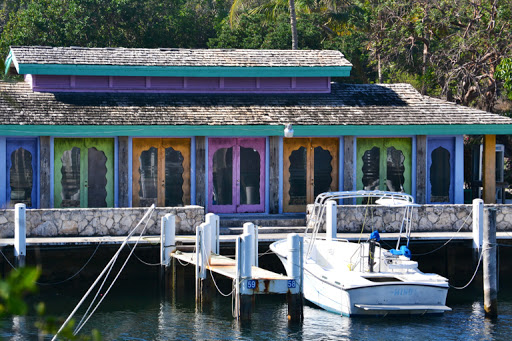 The real draw to this particular island are the ghosts of the flats. The bonefish is one of the most sought after game fish in the world, and pound for pound, probably the strongest and fastest of the salt water fish. The elusive silver creatures are hunted in the shimmering flats and call upon all the skill a rod handler can muster. These phantoms of the cay are really quite beautiful, and along with the abundant starfish, sand dollars and and sea biscuits, add another layer to the complex eco system here.
History of the island is filled with  colorful stories. Drug runners, movie stars and wealthy tycoons all contributed to the rich lore of Great Harbour. Development in the 60's brought movie stars, including Cary Grant and Brigitte Bardot to the white sand beaches. If I close my eyes, I can conjure up an image of a whole lotta shimmying going on in the Tamboo Club after dark. Throughout all of the ups and downs, the island has kept it's original charm and beauty which first attracted visitors to this most magnificent of primitive island jewels.