Eco Chic Design From India at Good Earth
Trendsetting design house, Good Earth, embodies an eco chic aesthetic based on the values of sustainability, quality workmanship, and the revival of traditional crafts in India. Founded in 1996, it has a well established reputation for style and comfort, and at the same time keeps its focus on pure and natural materials.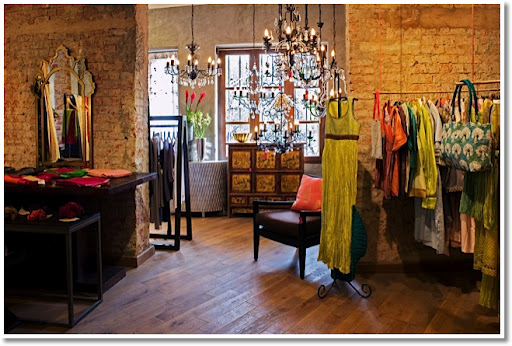 The owner's philosophy to seek out the luxurious in everyday life is evident throughout the stores. I had the pleasure of visiting two locations. Tableware, cushions, unusual contemporary artwork, and handspan fabrics for apparel and home decor all contribute to the eclectic range of handcrafted products.
The themes from some of  their current collections: Goa Lotus, Malabar, Silver Moon and Indian Modern, incorporate iconic images from different areas of the country. The unique aesthetic of Good Earth allows clients to create their own individual vision, often with a touch of whimsy! This is eco-chic from India.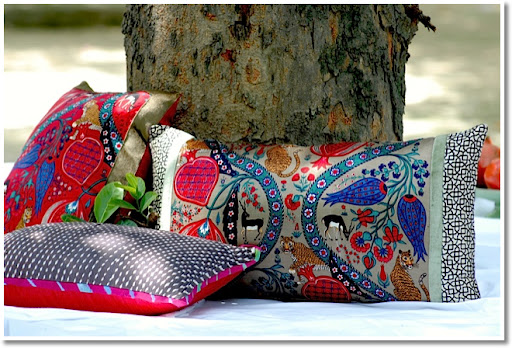 Their pure skin care line is filled with the best of natural ingredients and smells as heavenly as it looks.
Located in a converted mill, the cavernous flagship store has a hip, modern restaurant, The Tasting Room, with an excellent selection of wines.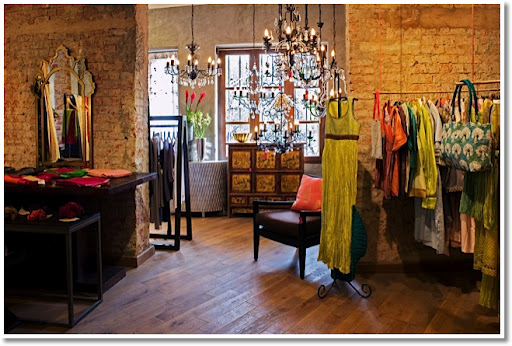 I'm not sure what I was expecting, but I have to admit, I was a bit surprised to see such a store in Mumbai, and later Hyderabad. The sophisticated design, styling and product lines were distinctly Indian in feel, but would be at home in any high end destination on the globe.
Many thanks to Good Earth's Director, Beenu Bawa for her generosity.
All photos used with permission from 
Good Earth
.