Armchair Travel No. 18
Summer has yet to arrive in our neck of the woods, but everyone is certainly talking about summer travel plans. I've heard tales of trips from Africa to Timbuktu, as well as luxury travel to the Italian Riviera being planned that's making me green with envy. Come along for some Armchair Travel.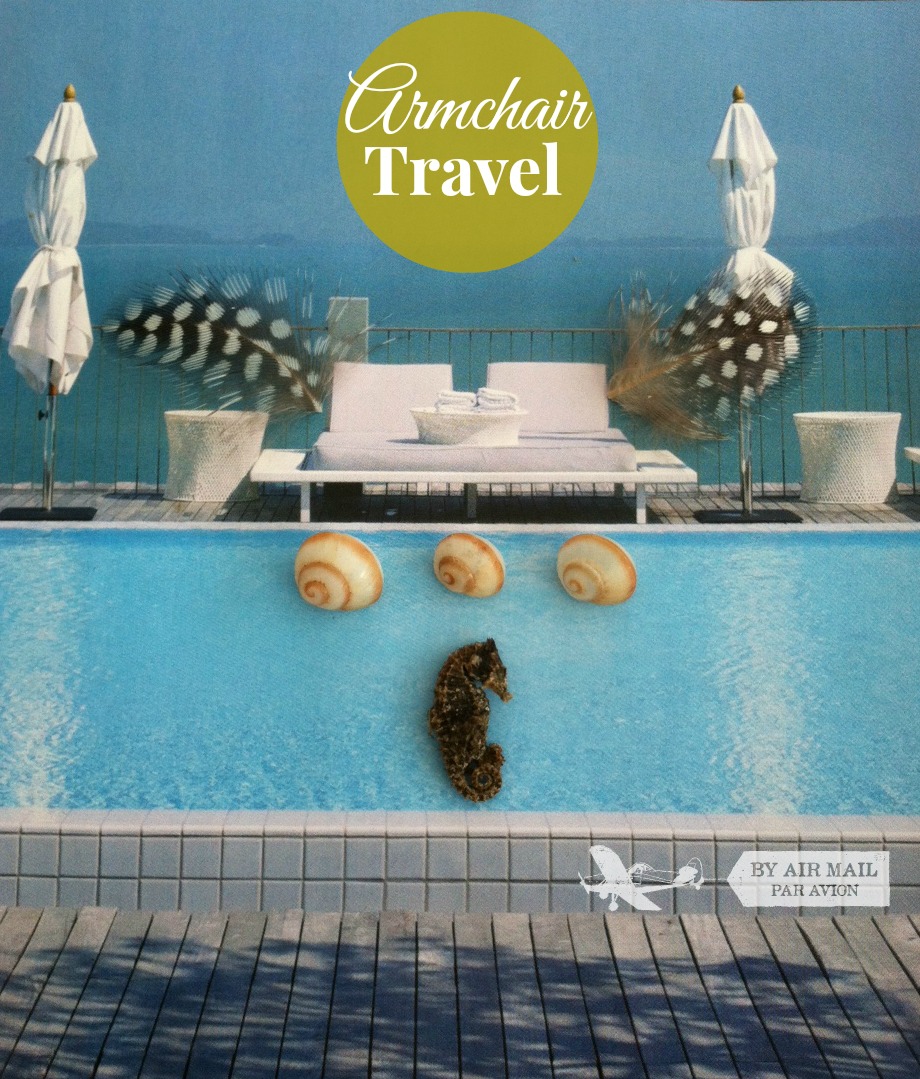 Almost all are talking about a beach sum where. A trend I am noticing is more and more travel to the Caribbean and Islands in the off season. I've always though it would be much too hot, but it's calling many people's names. The word of the week is gastronomy. Everyone is talking about the new foodie destination. Where do you think it will be? I'm putting my money on Portugal.
So, there you have it. My armchair travels from the week. Have you confirmed your summer travel plans? I am really excited to be exploring New England, my own backyard, over the summer months. Along with a heavy dose of Nantucket in the mix. Where will you be headed?