Armchair Travel-No.15
As you are probably well aware, the web is a never ending source of information, travel and food inspiration. In addition, and perhaps more importantly, it can suck away huge time segments from what are supposed to be productive minutes in a work day. I've made your weekend surfing a little easier with some armchair travel for your viewing pleasure.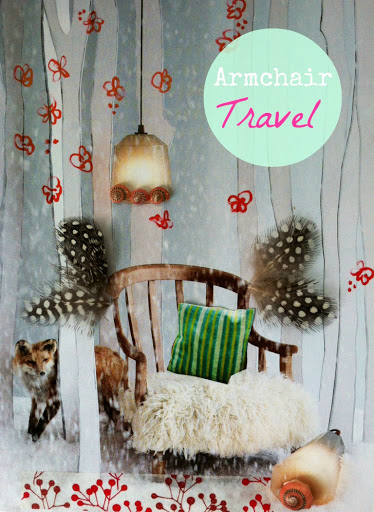 Travel
Food
I am a huge fan of butternut squash and this recipe for the in season favorite is stuffed with spinach and goat cheese. Yum! Better yet-it's rumored to be under 400 calories….
I was an early convert to the chocolate avocado mouse. Countless guests have been 'fooled' by it in my house. This cherry+chocolate+buckwheat porridge looks like another winner!
Ideas
I must admit I am not excited about the Boston being a potential host to the 2024 Olympics. Even though it's doubtful i'll still be living here ten years down the road. I'd rather see us stick to hosting an incredible Boston Marathon every year. Too much money, too many people. Has your hometown ever been an Olympic city or possible host? I'd love to hear about how it impacted the residents.
Ana Juan's  illustration on the cover of The New Yorker reflects the moving stories written about the Charlie Hebdo shootings.
This week I traveled the Boston Auto Show as a guest of Chevrolet and was delighted to hear about all of their green initiatives and the forward thinking design process of the company,  as well as the many opportunities for women in the industry. To read more about GM's sustainability efforts check out The Fast Lane.
Makers
I'm loving the cutout image designs used on the screened accessories made by Brooklyn maker Amelie Mancini on etsy.
Happy Friday everyone-what's on your weekend agenda? Did you enjoy any of my Armchair Travel destinations?