5 Reasons to Love My Weekend View No.25
It's definitely FALL. But the rain could hardly dampen my weekend views…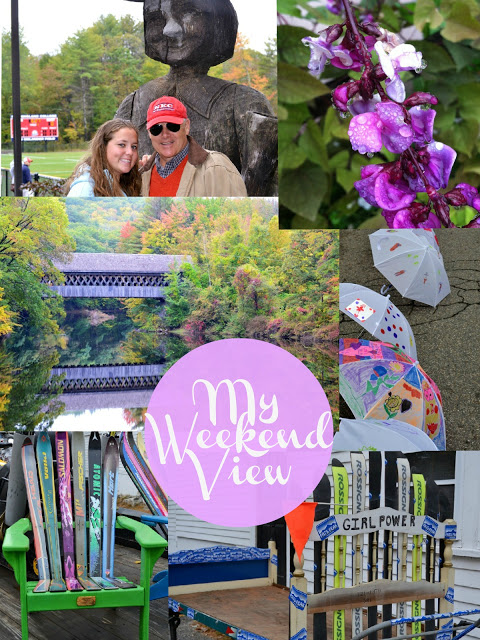 A bittersweet last parents weekend with my daughter at college. The view of their Pilgrim mascot and a quick paced lacrosse game was one I will surely miss.
Final flowers of the season viewed in the rain.
The view of clever DIY umbrellas made by local kids at a town fair is something I'd like to try.
Up cycled skis crafted into chairs and a bed remind me that the view will soon be one of snowflakes.
A wooden bridge, over a river, surrounded by the first turning leaves is a view in New England that's hard to top!

How was your weekend view?