12 Best Things to do in Sarasota Florida
Circus City was calling my name. Timing was right for a girlfriends' getaway to discover the best things to do in Sarasota.  Travel has taken me to the east coast of Florida all my life. Early on, I was first seduced by the sweet and memorable scent of orange blossoms at the ripe old age of four. The gulf coast, however, has remained somewhat elusive. Family visits always drew me to the sparkling shores of the Atlantic.
When my girlfriend called to say she'd be in Sarasota, "how about a rendezvous?" Well, you didn't have to ask me twice. To quote Christian Larson,  friends are the sunshine of life and I couldn't wait to get together.  I was anxious to visit the west coast of the Sunshine State exploring the many things to do in Sarasota. After all, Money Magazine has named it "the best small city in the US."
In addition to the white, powder-sand beaches, I've heard oodles of rave reviews about the cultural scene and was eager to see what all the fuss was about. Locals proudly boast of Sarasota having "the treasures of big city living wonderfully mixed with small-town charm".  A weekend's worth of time was all we had; translation: hit the ground running and find the best things to do.
Sarasota Notes
Location
Located on the gulf coast of Florida approximately an hour south of Tampa and three hours from the Treasure Coast of the east, Sarasota has a fantastic combination of tourist attractions. Visitors can loose themselves in both Venetian architecture and Sarasota Modern, see the charms of a famous circus without worrying about animal rights and soothe the soul along calm shores with clear, gently rippling waves.
Weather
Sarasota has a humid subtropical climate closely bordering a tropical monsoon climate, with hot, humid summers, and warm, dry winters. There are distinct rainy and dry seasons, with the rainy season lasting from June to September, and the dry season from October to May (considered high season). The city averages less than one frost annually.
Overview
Outdoor space is filled with environmental attractions.  A plethora of world class dining and shopping are the icing on the cake. Sarasota truly feels like it lives up to the axiom of a place where "urban amenities meet small-town living".
It did not take long do discover Sarasota's charms. A vibrant restaurant scene combines with epic chillaxing by the sea and world-renowned arts and culture. Florida has a surprising amount of activities with an environmental focus. The mix provides a delightful winter headquarters for Snowbirds with an impressive list of things to do in Sarasota, Florida.
The Best Things To Do in Sarasota
Culture
The John & Mable Ringling Museum of Art
Known lovingly as The Ringling, this campus of cultural treasures includes the original Circus Museum, a Learning Center, an Art Museum, the incredible Ca'D'Zan (see below), Bayfront Gardens and a Visitor's Center with a museum worthy collection of contemporary glass on display. There is a lot to see and luckily, a frequent tram service to get around to the different venues if walking presents a problem. If you have the time, (and concentration level) you could easily spend the day here.
The property was purchased by John and Mable Ringling in 1911 and has slowly been developed into the comprehensive attraction it is today. The natural setting celebrates the legacy of the couple, the famous circus and their love of art and architecture.
Make sure to stroll through the Rose Garden, the oldest in continuous use in Florida. No doubt, Mable was inspired by the design of many Italian gardens she had visited during her frequent travels abroad. There is also an Instagram worthy banyan tree of monstrous proportions just outside the blooms.
The Circus Museum is an interactive experience of the sights, sounds and showmanship of the most famous circus in the world. It also includes an enormous miniature model which gives viewers a shocking view of the enormous undertaking of moving the production from city to city.
An expansive collection of art awaits in the museum. Feast your eyes on more than 4,500 years of art fro Europe, Asia and America. The collection includes work from the Roman, Greek, Medieval and Renaissance periods. In addition, the Monda Gallery houses Contemporary Art.
Step into the central courtyard and be transported to Europe. The gardens make for a wonderful spot to take a break and try and comprehend the enormity of what life must have been like here in the earls 1900's.
Depending on what you decide to visit, The Ringling has a top entrance fee of $25 for adults, offering lower payment tiers for children, seniors, and college students. Thursday eveings between 5-8pm, reduced rates are offered.
Insider Tip: The Museum is free on Mondays
Address:
5401 Bay Shore Rd.
Sarasota, FL 34243
Ca D'Zan Mansion
As one of the architectural gems of the state, the Ca' D'Zan Mansion is an example of the opulent excess of the Roaring Twenties. Built as the winter home for John and Mable Ringling, the House of John (in Venetian dialect) reflects elements of architecture from Venice, one of the couples' favorite places to visit.
The residence was used to entertain family and friends, including many famous politicians and celebrities from the era. The ballroom, court and dining room give a hint of the fanciful entertaining that must have kept the house buzzing with activity. Peek into the pantry and butler's quarters for sets of the most elaborate cutlery and dishes, rivaling that of any palace I've toured around the world!
Parties and dancing must have spilled out onto the marble terrace overlooking Sarasota Bay. The Ringling yacht, a 125 ft. beauty named Zalophus, was one time moored off the promenade. For another look at the mansion, watch Great Expectations. Directed by Oscar winner Alfonso Cuaron, used the location in his film
The Ca D'Zan offers self-guided or docent-led tours of its first floor with timed tickets. There are discounts for children and seniors, as well as for military, teachers, and college students. The mansion is open from 10 AM – 5 PM daily, with the exceptions of Thanksgiving, Christmas, and New Year's Day.
Address:
5401 Bay Shore Rd.
Sarasota, FL 34243
Sarasota Art Museum
One of the highlights of our visit and in my humble opinion, one of the best things to do in Sarasota was a visit to the newly opened Sarasota Art Museum. The historic Sarasota High School was transformed into 15,000 square feet of dramatic gallery exhibition space, bistro, tastefully curated shop, auditorium and sculpture courtyard. The Museum is a wonderful addition to the city's already rich, cultural landscape.
The visual arts education center offers a comprehensive program of classes and events for the community. Exhibitions are dedicated to contemporary, boundary pushing artwork that both inspires and invites thought provoking conversation. The light filled, minimalist space leaves plenty of room for quiet contemplation as visitors make their way through the various rotating galleries.
During my visit I was lucky to view the Vik Muniz exhibition, which has now traveled to Spain. Fabulous! You can view the exhibition from the museum on line. As a traveler and sometime collage artist, it's no surprise my favorite was the series Album and Postcards from Nowhere series. From the web site:
Muniz explores the physical traces that hold personal memories. In Album, he takes the time-honored tradition of the family snapshot as his subject. Each image in the series draws inspiration from familiar tropes found in family albums of the early twentieth century, like pictures of a child's first birthday party or the exterior of a suburban family home.

Muniz fastidiously builds replicas of these generic and familiar moments by collecting thousands of discarded snapshots, cutting them up into small pieces, and pasting them together as a collage to form his intended scene. With an eye toward emphasizing the layered texture of the collage, Muniz pioneered a special approach to lighting and scanning the original before printing it at monumental scale.
Address:
1001 South Tamiami Trail
Sarasota, FL 34236
Environmental Things to do in Sarasota
Sarasota Jungle Gardens
Combining a zoo and a botanical garden on the boggy land of a former banana grove has yielded the sanctuary of Sarasota Jungle Gardens. Some of Florida's most iconic animals call this reserve home along with thousands of tropical plants and flowers.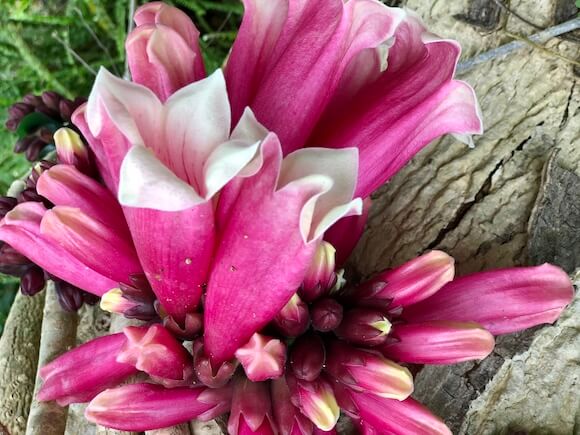 More than 200 native and exotic animals make their home here, many rescued or donated, including birds of prey, dozens of reptiles including iguanas, crocodiles, alligators and snakes. The gardens might be most famous for the group of pink flamingos that provide endless encounters with the families who visit the pink hued wading birds.
Nestled within the 10 acres of paths and tropical gardens are trees and flowers from all over the world thriving in this habitat. Among the prized plantings are a rare Australian Nut Tree, a Bunya Bunya tree, the largest Norfolk Island pine in Florida, Bulrush, Strangler Figs, Royal Palms, Selloums, Banana Trees, Peruvian Apple Cactus, Staghorn Ferns and native Red Maples, Oak Trees and Bald Cypress. Wandering the jungle paths among educational side notes for the floral and fauna visitors will understand why this is one of Sarasota's favorite family attractions.
Address:
3701 Bay Shore Rd.
Sarasota, FL 34234
Marie Selby Botanical Gardens
Florida has an abundance of beautiful gardens. Finding an urban oasis on the shores of Sarasota Bay is another wonderful surprise the city had to offer. Connecting visitors with a spot nestled into the shores of the scenic waterfront, this unique experience specializes in epiphytic tropical plants in a wonderful environment.
Marie Selby Botanical Gardens is the is the only botanical garden in the world dedicated to the display and study of this group of plants which grow on the surface of a plant, but derives its moisture and nutrients from the air, rain and water in the environment. Found in this category are orchids, bromeliads and ferns along with other tropical plants.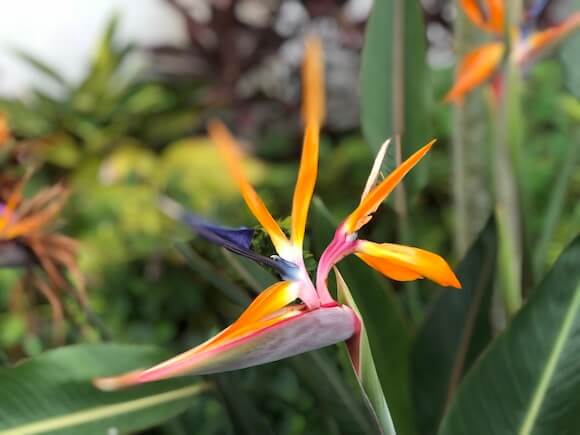 The botanical gardens are made up of two locations that combine for 45 acres of gardening bliss. Downtown, the 15 acres on Sarasota Bay offer the opportunity to connect with air plants of the world, native nature and history of the area. The 30-acre campus on Historic Spanish Point located in Little Sarasota Bay is one of the largest preserves with indigenous Florida plants along with historical references reflecting 5000 years of history.
The wonderful exhibition area in the Downtown Campus represents artwork of well-known artists and reflects on their relationship with nature. Outdoor sculptures focusing on environmental issues can be found on the grounds of many museums concerned about climate change and pollution Arrive early, as this popular attraction can get crowded, especially during the high season.
Address Downtown Campus:
1534 Mound St.
Sarasota, Florida 34236
Celery Fields
It's hard to imagine giant mammoths and mastodons once roaming the modern day beach playground of Sarasota. Rumor has it, these prehistoric animals are part of the once upon a time history. Fast forward to the early 1900's and the areas lake was drained so the land could be used to grow–you guessed it–celery, and thus the Celery Fields were born.
After a particularly brutal season of rains, Sarasota County purchased the land in 1994 and the 300 acres were reestablished to perform their natural function of water drainage and storage. During that construction, remarkable prehistoric bones were found including teeth from mammoths, sharks and mastodons.
As the lake slowly returned, so did the wildlife and over 200 species of birds have been identified in this modern-day sanctuary, now part of the Great Florida Birding Trail.  The wetlands sustain the ecosystem and boardwalks provide ample viewing platforms for observing the wildlife.
This dog friendly park now hosts visitors looking to birdwatch, run, walk, bike and even horseback ride. The manmade hill on the side of the park provides great views, especially when swallows are swooping through the area in the spring. Informative guides are very knowledgeable about the many types of birds and can help you identify roseate spoonbills, blue herons or any others you are able to spot.
Address:
6800 Palmer Blvd.
Sarasota, FL  34242
Open 6am-sunset every day and free admission.
Beer Can Island aka Greer Island Park
For a more off beat beach experience, head to Greer Island Park–locally known as Beer Can Island. While most of the beaches in the area are developed and have tourists in mind with the surrounding amenities, this spit of land is undeveloped and more raw.
The setting is driftwood and downed trees dotting the island's beaches giving it a Robinson Caruso feel, but don't be surprised if you find a partying crowd on a warm weather weekend. The site is very popular with beachgoers and boaters. The secluded peninsula has a wide beach making it an excellent spot for shelling.
Public access and parking are difficult. Found at the northern tip of Longboat Key, the "island" is now accessible by a bridge added during refurbishment and visitors can now walk across even when low tide has passed. Birders will have a field day with a wide variety perched on the dead trees and finding sanctuary in the mangroves. Keep in mind that there are no facilities on the island.
Address:
Island Park
Longboat Key 34228, Fl
Mote Marine Laboratory & Aquarium
The Mote Marine Laboratory and Aquarium has been on my radar because of their work with conservation and their recent breakthrough with the restoration of coral reefs.
Without getting too complicated, the Mote has discovered a way for coral reefs to regenerate and reproduce coral "babies" through an experiment in the Florida Keys. With global warming affecting reefs around the world, this is really encouraging news for what many consider the rainforests of the sea and sustainability.
While the Mote is first and foremost a laboratory focused on healthy marine ecosystems, the Aquarium offers visitors further excitement about the sea. The 135,000 gallon shark tank is filled with discoveries. Sea turtles and manatees provide further learning experiences. In all, visitors can see over 100 species of marine life in other ecosystems and interactive exhibits
The Mote Aquarium is accredited by the rigorous standards of the Association of Zoos and Aquariums to insure animal safety, wildlife conservation and education.
General admission will not only grant visitors entrance to the aquarium, but also to the Marine Mammal Research and Rehabilitation Center, where you can learn more about important research and what you can do to protect our oceans!
Address:
1600 Ken Thompson Parkway
Sarasota, FL 34236
Note: Tickets must be purchased online.
Myakka River State Park
I've been coming to Florida for over 60 years, so as you can imagine, the landscape has undergone many changes during that period of time. This state park feels like a step back into the old Florida landscape.
Tall pines and vast wetlands are dotted with indigenous flowers and make up the 58 square miles of one of Florida's oldest parks. The habitat is full of wildlife and is especially popular with birders.
Observing wildlife from the long overhead bridge ensures visitors can take in the views without disturbing the ecosystem. Bald eagles are often on display, as are ospreys. Kids will love the Canopy Walkway suspended 25 feet above the ground
The Birdwalk is a long wooden boardwalk allowing visitors an up-close look at local wildlife. Alligators and turtles might be seen sunning themselves on nearby rocks. Additionally, there is boating, fishing and canoeing on Myakka's miles of waterways.
Address:
3208 State Rd 72 Sarasota, Fl 34241
Manatee, Sarasota County
Bayfront Park
A short walk from downtown is the charming Marina and Bayfront Park. Similar to Boston's Harborwalk, it's a brilliant spot to stroll and get a feel for the waterfront of Sarasota. On the way to the park, make sure to stop for a insta worthy pick of the 25-foot statue "Unconditional Surrender". The sculpture depicts the iconic photograph taken in New York's Times Square of a Navy sailor kissing a dental assistant to celebrate the Allies' World War II victory over Japan in 1945.
Look for the bougainvillea covered archway entrance and enjoy some of the best vistas in the city as you stroll the scenic long dog friendly pathways.
Picnic tables present a great spot for having a lunch and a playground is great for kids. Along the route in the marina, rental companies offer deep sea fishing adventures, sailing and sight-seeing cruises.
Several restaurants dot the outside of the park if you're hungry for some seafood and time it right, Bayfront Park is one of the best places in Sarasota off the beach to watch the sunset.
Address:
5 Bayfront Dr.
Sarasota, FL 34236
Sarasota Farmers Market
A farmer's market is one of the best ways to get a feel for a new destination. If that's in your wheel house, visit the Sarasota Farmers Market on Saturday mornings. Founded in 1979 by the Downtown Merchant's Association, it was successfully designed to add an additional experience for visitors to the downtown area.
Today, the Farmers Market is a celebration of the best small businesses Sarasota has to offer. Stock up on organic products for body and bath, local vegetables, gorgeous flowers from the field and of course lots to eat. Musicians can often be found playing at the Market.
As a non-profit, the Farmers Market re-invests the profits back into the community. You can feel good about supporting local here. My suggestion is to make sure you come hungry. Check the web site for any local guidelines and times.
Address:
1 North Lemon Ave.
Sarasota, FL 34236
Last, But Not Least, Best Beaches
Siesta Key Beach
With over 35 miles of soft, white sand, Sarasota has good reason to be known for its pristine beaches. Siesta Key has earned a coveted spot on many Best Beach lists for years and boasts the "finest, whitest, sand in the world" according to coastal expert Sr. Stephen P. Leatherman. Often garnering the #1 spot in America, the area has also been made famous on Bravo TV with the Siesta Key reality show. As one of 13 public beaches, this one is a "must".
If you are someone that likes to walk the beach like I do,  this eight-mile beauty is the perfect spot.
As a great family destination, the clear, sparkling waters off a pristine, gently sloping beach make for ideal swimming, especially when young ones are in tow. Lifeguards provide additional safely along this crescent shape playground with full amenities. Wide, flat areas provide a popular spot for fitness fans strutting their stuff and well-toned volleyball players.
Snorkelers will do well to move over to The Point of Rocks and take a dip for some wonderful underwater sealife. Siesta Village is a short walk away and provides many dining options, trendy boutiques and lots of outdoor cafes. During high season, you can also be sure to see a variety of buskers performing their acts.
Address:
948 Beach Rd.
Sarasota, FL 34242
Lido Key Beach
Those looking for a little quieter spot can head to the lesser known Lido Key Beach. While just as pristine and lovely, the area is more popular with fisherfolk and when the waves are right, you might see surfers. If you'd like to try your hand at fishing, you can rent a pole, buy some bait and wade into the warm waters to cast a line. Snook, jack, sheepshead and whiting are all possibilities.
This public beach offers everything you'd want: a snack pavilion, playground picnic tables and ample parking if you arrive early.
Make sure to have your credit cards on hand, as just a short distance away (about a 1/2 mile) is the premier shopping area of St. Armand's Circle. Filled with chic boutiques and high end restaurants, the area has a certain European panache and plenty of opportunity to taste some local seafood. Home to the iconic Columbia Restaurant, this maze of rooms is a Sarasota classic with a hefty menu offering something for everyone. Outdoor seating makes for a good people watching perch.
Additional Attractions and Things to Explore in Sarasota
We were not able to visit the Van Wezel Performing Arts Center, but the caliber of programs comes highly recommended by a friend who has been to many. The venue presents a broad spectrum of the world's finest performing artists in order to meet the diverse cultural needs of all of Southwest Florida's residents and visitors.
Finally, I have to mention golf and baseball. During the pre-season, fans will delight in the Orioles Spring Training.  Sarasota is also the former home of the LPGA Sarasota Classic from 1976 to 1988 at Bent Tree Country Club. Golfers will have their choice of courses with 29 in Sarasota and an additional 60 in the surrounding area. FORE!
Pin Me
♥ 

Best Things to Do in Sarasota