10 Reasons to Visit Ukraine Now
Wondering why travelers should visit Ukraine now? The country has a rich and storied past: from humble beginnings it became a trade route established by Scandinavians in the 800's. Later it played a role as a location for Cossack outposts. More recently we all know about its time as a part of the USSR and Russian suppression. When offered the opportunity to visit this undiscovered destination with JayWay Travel, I was fascinated to learn more about one of the largest countries in Europe. I wanted to see for myself why so many were being seduced by the charms of Eastern Europe.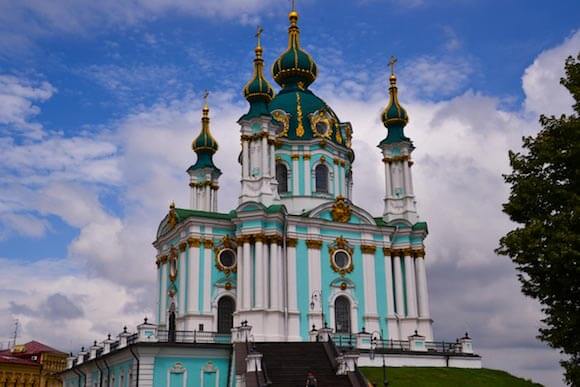 Current events, Ukrainian Easter eggs, the Maidan uprising in 2014 and beautiful floral headdresses. To be honest, my knowledge of Ukraine didn't go much further than a simple list of topics. It was obvious I had a lot to learn.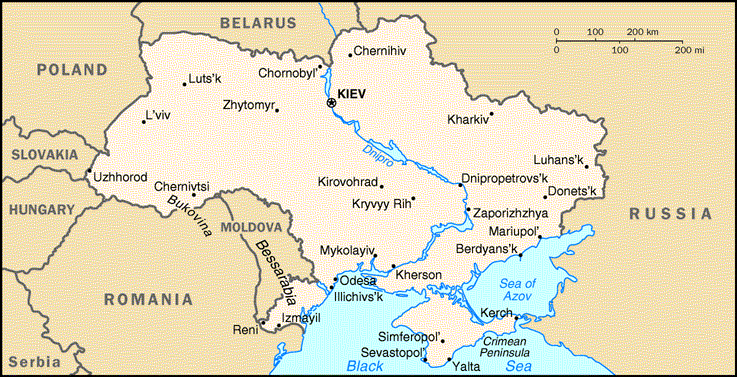 What a delight to discover this gem bordering Poland, Belarus, Moldova, Hungary, Slovakia, Romania and Russia. Filled with a majestic and ancient cultural heritage and a local cuisine working hard to reinterpret traditional recipes with modern flair, I hope the Ukraine is a stamp many travelers will add to their passport.
Whether you are traveling for business or pleasure, choosing a travel outfitter that meets the requirements for your trip is key to having a successful journey. Working with JayWay Travel was appealing to me for a number of reasons:
I knew others who had traveled with them to rave reviews
They are a boutique agency and work with small groups
Eastern Europe is one of their specialties
They have an amazing network of on the ground people in each destination who know insider secrets
Responsible travel is part of their philosophy. They work with local hotels, restaurants and guides, so dollars go back into and stay in the community.
I knew the language with an alphabet I could not recognize would cause much anxiety even for a seasoned traveler like myself when trying to navigate.
Still wondering about whether you should visit Ukraine now? Here are 10 reasons why this country is just waiting to be discovered.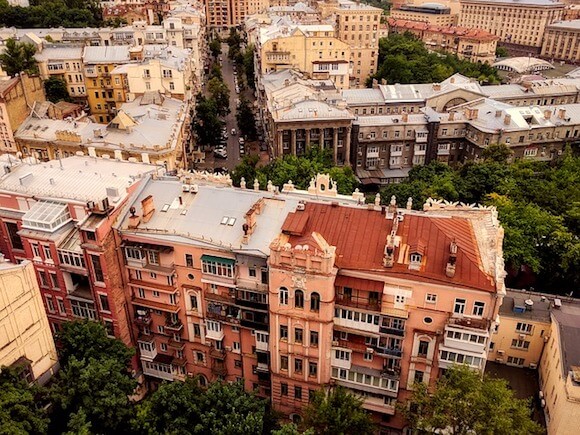 Visit Ukraine Now Because its Undiscovered
One of my missions at Green with Renvy is to share as many undiscovered destinations as possible with my readers. I want you to look at places you might never have thought of visiting with new eyes. I don't need to tell you the planet is enormous; where you choose to travel speaks volumes with your dollars.
The world is suffering from massive overtourism in cities and historical sights everywhere. Many popular destinations have reached a tipping point.  While travel is one of the biggest industries on the planet, a crowded location saturated with visitors does no favors to either the tourist or the resident. Daily life is disrupted and natural resources are negatively impacted.
Good News! Currently Ukraine is an undiscovered Eastern European gem, but there is no telling how long that will last. As a traveler, there is nothing better than visiting a destination where the residents are both surprised and happy to see you. It affords a welcome like no other. Hearing Dobryj Den accompanied by a big smile was music to my ears.  A genuine hello is part of Ukraine's landscape and something to be savored by each and every visitor.
The History is Timely and Relevant to Current Events
The history of Ukraine is a complicated one. I am still trying to wrap my head around all the pieces to the puzzle, which only got more complicated once I traveled there. Certainly current events make it an undisputed chess piece in today's brutal game of politics. When a country's history has so many twists and turns and involves so many different players, visitors can become better global citizens and learn much about how countries are interrelated and boundaries are drawn and redrawn when they are there in person.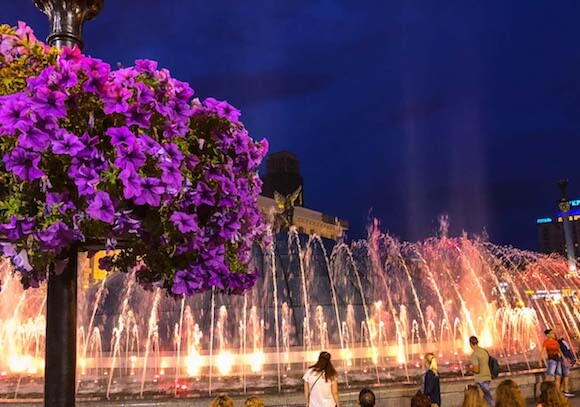 A visit to Mezhyhirya, the former Presidential residence in Kiev gave me an opportunity to see the corruption and greed that had brought the country to the brink. Our tour guide was actually part of the resistance that stormed the palace during the 2014 revolution. He continues with pride to guide tourists and Ukrainians through this symbol of greed and corruption.
The name Ukraina literally means borderland; the country has been a seductive territory for invaders since its early beginnings. Shared by Russia, Poland, Austria, Czechoslovakia and Romania during different times in history, it's no wonder the country struggles to find an identity all its own as an independent state. Almost everyone in the country I had the chance to speak with had high hopes for the future. At the same time, a piece of Russia tugged at their heartstrings because of relatives or their former ties there. All thoughts gave me a different perspective on my understanding of the region. Food for thought, and as I said, it's complicated.
Ukraine is Inexpensive
Kiev is considered one of the least expensive European capitals to visit. The US dollar goes a long way. The average price of accommodations, food and drink, transportation and admission tickets to sites will afford the visitor much more for less.
The cobbled streets, extensive greenery, busy Independence Square and fruit trees heavy with deep hanging cherries, apricots and plums will have you scratching your head about all that surrounds you in Kiev.
Travel for the Food
My apprehension for traveling to a country known for its carnivorous habits was soon complicated when I learned about salo. Eaten with a delicious version of pumpernickel bread, the raw pig fat, (lard like) delicacy was another item I was determined to avoid, no matter how many practical jokes were played on me. It did grace my lips, but only ever so quickly, as the scent was not far behind to expose it's true nature! If you're curious when you visit Ukraine now, try it covered in chocolate.
Not to worry. There were so many delicious dishes on the menus everywhere; I never came close to going hungry. As a matter of fact, I will say that the food in Ukraine was one of my favorites in recent travels.
The dishes have been heavily influenced by the abundance of ingredients from the fertile land as well as recipes from neighboring cultures.  From the beet variations (my favorite vegetable) that were on almost every menu to the varenky (Ukrainian dumplings) and the cheeses, fresh and local ingredients were always available. Fresh juices as well as wine from the Odessa region only made tables of food more tasty!
People You'll Meet When You Visit Ukraine Now
In addition to seeing new places, travel stories come from the people you meet. Everywhere I went, I found a friendly, openhearted spirit that was both welcoming and generous. I enjoy trying to communicate when I don't speak the language. For me, it's another way to connect. My hand signals get better with each trip.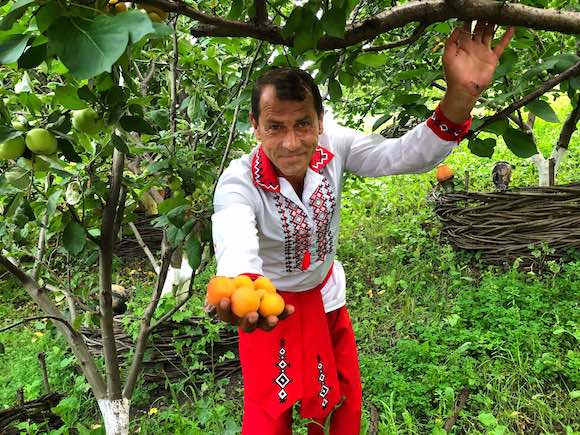 In the markets, most of the younger generation are eager to practice their English and math skills. Every hotel had English-speaking reception staff, but I was happy to have a guide for translation when in the countryside.
Chernobyl
It feels a little strange to be calling one of history's most catastrophic nuclear disaster sights one of my favorite parts of the trip, but here you have it in black and white! Touring Chernobyl was a privilege few have had the chance to experience. Tourists are not allowed to visit the Exclusion Zone one their own, they must be part of an organized tour and Jayway Travel insured our well-being.
Prior to the trip, I had many discussions with my family and friends about the safety of such a visit. Special equipment is taken as a precaution, measuring levels of radiation throughout. I learned that both a passenger on a flight from the US to Europe and a normal dental xray exposes one to higher levels of radiation than we could expect visiting the site.
We even heard an amusing story from our guide about one visitor who insisted on breaking the rules and posing for the Instagram worthy shot off the guided tour.  At the end, when she went through the radiation detector, she set off alarms. To make a long story short, she went back to her hotel in her underwear. The experience is emotionally draining, but very visual and a photographers dream location.  Don't miss it if you have the opportunity.
UNESCO World Heritage Sites
I'm a big fan of Unesco World Heritage sites and try to visit as many as possible whenever the opportunity arises. In Ukraine, there are 7 of these sites and I was able to visit two.
In Kiev, Saint Sophia Cathedral and the related Monastic Buildings (also known as Kiev Pechersk Lavra) were awarded this designation in 1990. This site is breathtaking and quite a large complex. As the most well known landmark and oldest church in Kiev, many of the mosaics and frescos are original dating back to its construction in the 11thcentury.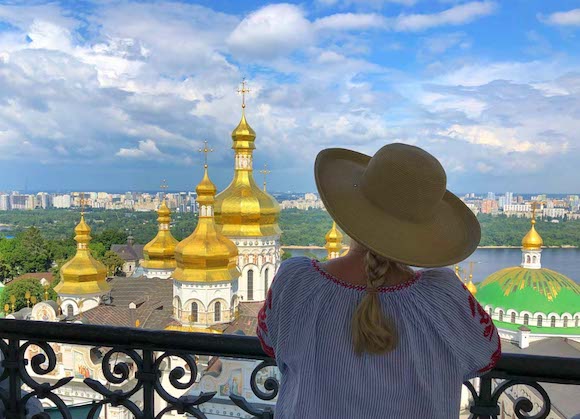 Named after Hagia Sophia in Istanbul, this destination is not to be missed. Make sure to climb the bell tower for the best views of the cluster of gold domes on the church and Dnieper river. The underground caves with mummified monks visible through glass covers is not for the faint of heart, but as an historic sight, it's a very unique experience.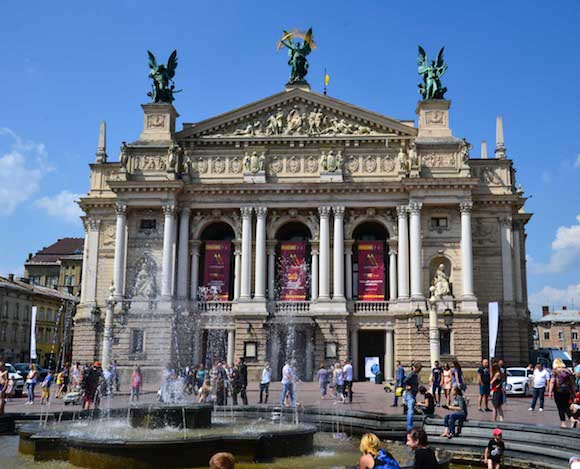 L'viv and it's entire historic center is a picturesque charmer, often called the Paris of Ukraine. Named an official UNESCO site in 1998, the areas cobbled streets are made for walking and exploration starting with a beautiful city square bordered by the Opera House. The old city has a very traditional European  feel, with the addition of modern conveniences and excellent restaurants and a cafe scene coffee lovers will find hard to beat.
Additional Ukraine UNESCO Sites Include:
Ancient City of Tauric Chersonese and its Chora (2013)
The Residence of Bukovinian and Dalmatian Metropolitans (2011)
Struve Geodetic Arc (2005)
Wooden Tserkvas of the Carpathian Region in Poland and Ukraine (2013)
Primeval Beech Forests of the Carpathians and the Ancient Beech Forests of Germany(2007)
The Countryside
Who doesn't have a fantasy about getting lost in a field of sunflowers? Well, maybe that number is not as high as I think, but at the right time of year, the golden flower is in bloom throughout the countryside.
As a matter of fact, Ukraine is the 2ndlargest producer of sunflower oil in the world. As the national flower, you'll find it's golden yellow symbolism everywhere. An interesting tidbit: early explorers to North America brought the seed back to the Ukraine. The crop's popularity bloomed during the 1800's when the oil was used during Lent as a substitute for the forbidden lard and butter. The crop now thrives in the Ukraine's climate and soil.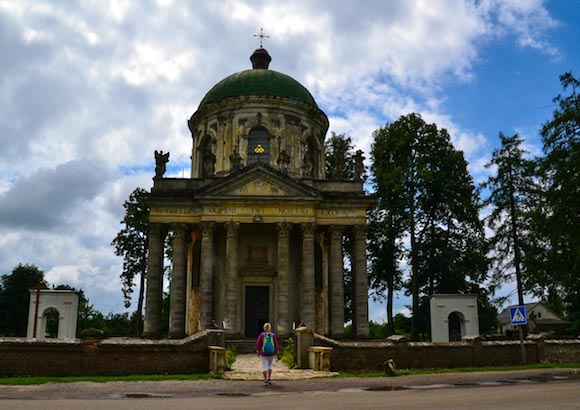 In addition to all those flowers, you'll find surprising architecture, castles, churches and cemeteries that all play a role in Ukraine's rich historic past.
Local Textiles When you Visit Ukraine Now
Readers know I can't resist the pull of traditional textiles and the embroidery of Ukraine is fabulous. Rich cultural traditions can be found in the symbolic embroidery of fabrics. Many are done on gorgeous natural linens and these heirlooms still play an integral part in their everyday life and are passed from generation to generation.
Nowhere is this more evident than in the many churches I visited.  Rushnyki textiles can be decorated at each end and sometimes the design continues along the edge.  Originally the cloth, often draped over religious artwork and icons was a protection against evil.
These oblong fabrics are also used throughout daily life, from birth to death as a ritualistic piece of Ukrainana culture. The colors and use of symbolic stitching can vary by region.
This creative stitching is carried over to the traditional vyshyvanka blouse, found in markets across the country. Signs of this influence can be found in many runway collections and certainly in the popular embroidered boho look found all over Instagram. When you visit Ukraine now, you can get the real deal, right from the craftsperson usually busy with needle and thread in their booth.
Toasts and Drink When you Visit Uraine Now
There is a robust drinking culture in this country. Unlike any vodka I have ever tasted, I favored the medouvukha (infused with honey) and the spotykach(infused with berries and spices). Seems like creative distillers here have been inventing different flavors since ancient times. What better way to learn more than with a local liqueur degustation tour?
I must admit it was a little intimidating to see the number of glasses lined up when I first arrived. Bring on the handmade liqueurs! Flavorings ran the gamut from apple and sour cherry to pumpkin, horseradish and Carpathian herbs, all taking advantage of local ingredients.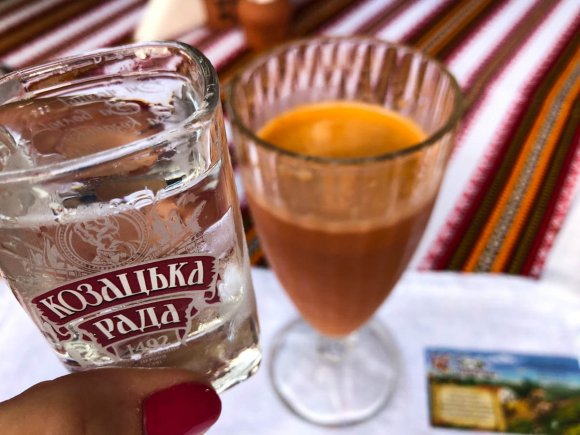 I began with a toast to finally meeting, moved on to parents and childrenand finished with one for the horse; after finishing all those glasses, the horse was the only one who could find the way home. Rest assured, when you visit Ukraine now, the only one you'll have to remember is Bud'mo-to health, happiness and all you wish.
The Underground Secret Spots in L'viv
L'viv takes it's secret chambers and passwords seriously. The city is filled with spots for those in the know. Hard to imagine that L'viv has over 62 miles of underground passageways and rooms hidden beneath the surface.  Know the secret entrances and you are in for a treat. it's the coffee capital of the country and even a tea drinker will get a kick out of the perkin' hot underground coffee mines. Don a miner's helmet and enjoy a cup unlike any you've ever had before.
I'll share that "Glory to Ukraine" is the chant you'll need to know to get past the guard once you've downed the shot of honey vodka at the entrance to another underground experience. And you'll need to shout it in Ukrainian! But if I told you the location, I'd spoil all the fun. The restaurant is down several passages, thru twists and turns to a dark cave.
After some traditional food, stinky cheese and more of said honey vodka, you'll get the chance for some hilarious photo opps. Just let it be known that they used to root out spies by looking for the patrons who weren't throwing back shots. All in good fun, but I better stop here, any more information and I'd have to take you into custody.
♥
I know I was only able to scratch the surface of this interesting and unique country. It certainly is a hidden treasure of Eastern Europe. The Carpathian Mountains, the beaches in Odessa, some vineyards, hiking and more variations of Borscht are still calling my name.
It's a country on the brink of change and there's no telling which way the pendulum will swing. Like its citizens, I am hopeful of a self-governing independent Ukraine that can flourish in the future. Spending your tourist dollars in a country looking to move towards carving out its own identity can only help the world as a whole, and especially the Ukrainian people. Visit Ukraine now and enjoy the many unusual experiences it has to offer.
Pin Me ♥ Visit Ukraine Now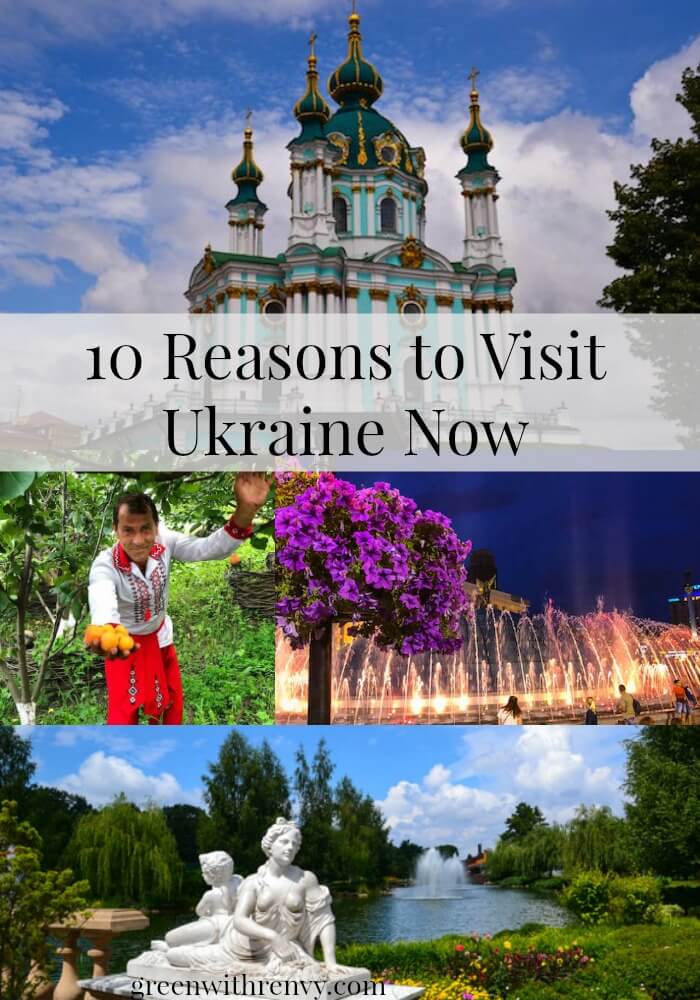 Note: The author was hosted during her time in Ukraine by Jayway Travel. Visit Ukraine Now and other Ukraine posts represent her own experiences and opinions.