10 Interesting Facts About Cuba
I am fresh off the plane from Cuba and despite my significant research before hand, travel in the country surprised me in many different ways.  10 Interesting Facts about Cuba shares some of those discoveries.
Most noticeable was the observation that this is the only place in the world I have travelled where people in the city capitol are not walking around with their heads down looking at their cell phones. I'm sure cell coverage is coming, but for now it was really a refreshing anomaly.
Havana is clean, clean, clean. In fact I saw very little trash anywhere I went.
Many of the streets are paved with cobblestones that were used as ballast in the boats trading in sugar cane. Some of those cobblestones are from my home state of Massachusetts.
I was expecting to only see vintage cars in the country. There are in fact many new cars as well. Just not ones imported from the US.
The arts are ready to be discovered in Cuba. I have never seen so many passionate, creative people concentrated in one place. I am confident this thriving community will be appearing off island in the near future.
Education has been a high priority since the late 50's. 100% is financed by the government. The country allocates 13% of its budget to an efficient education system, one of the highest in the world. Kids were engaging and charming everywhere.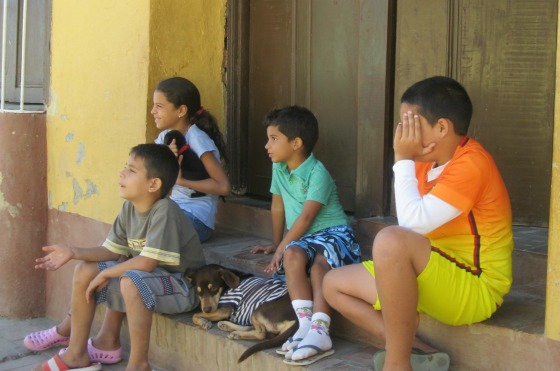 Since Americans are not allowed to visit as tourists, I had no idea there are so many beautiful beaches and resorts there. Apparently Castro was quite a diver and there are incredible reefs to visit.
Cubans spend a lot of time waiting. Long lines for buses, food and even ice-cream were some of the lengthiest I saw.
The landscape is beautiful and there is much organic gardening taking place in the interior.
3 houses a day collapse in the city of Havana. The city is crumbling before our eyes and historians are worried Old Havana might just be bulldozed to make way for growth and city planning. It would be a crime if the world was to loose this historical gem.
Oh, and did I mention the people… For my +1 of 10 interesting facts about Cuba,  I'd have to say the people of Cuba are among the friendliest I've ever met. Everyone wants to chat and talk about where you are from. Truly special, authentic people!